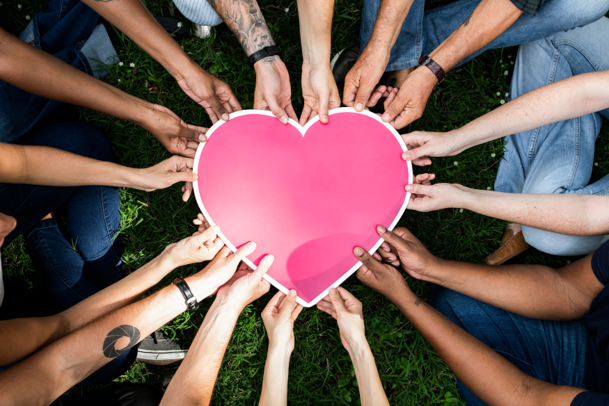 How to Start
Nobody knows Carbon County like we do.
The Carbon County Community Foundation goes beyond making grants that advance charitable activities: we identify emerging issues, ignite resources to address the needs, and help our region prepare for the future. A distinguished Board of Directors and professional staff with a proven track record in nonprofit management ensures the Foundation and Funds' success.The Carbon County Community Foundation enables people of all income levels to make a difference in our community and leave a lasting legacy. Donors can choose to establish their permanent endowment fund at the Foundation or make a gift of any size to an existing fund. We have expertise in receiving gifts of all kinds — one-time or recurring donations, cash or check, credit card, ACH transfers, charitable gift annuities or trusts, stock, or other real property. Donors can opt for recognition or anonymity and arrange to make a gift now or beyond their lifetime as part of a will or estate plan.

Our professional staff is eager to partner in selecting the best fund for your giving wishes. Contact the Carbon County Community Foundation today to learn more!
Types of Funds
There are several different types of funds to choose from to support your charitable interests. The Carbon County Community Foundation staff will work with you to determine the best option for your long-term goals. Based on your guidance, the Foundation staff will establish and manage the fund, oversee the investment by working with professional companies, maintain tax records, and provide regular financial reports.
Donor-Advised Funds — Established by people who wish to have a continuing role in the grant process and recommend, year-to-year, where they want their contributions to go.
Designated Funds — A public charity you choose that will automatically receive grants.
Field of Interest Funds — You identify an area of charitable interest — as broad or narrow as you choose — and CCCF works with you to evaluate and make grants to organizations that do the best work in that interest area.
Organizational Endowments — A fund established by a nonprofit organization to create a permanent income stream for that organization.
Scholarship Funds — Established to support the education goals for qualifying students administered by an independent committee.
Unrestricted Funds — Support open grant programs and any ongoing needs the CCCF staff identifies in the community.
Types of Contributions

Cash — Donors can now deduct up to 60% of adjusted gross income for cash contributions – up from 50%. If your cash donations exceed that limit, you can carry forward any unused deductions for five years
Appreciated Stock — When you donate stock, you can deduct the full value of the stock when you donate it and avoid tax on the appreciation or capital gains.
Non-cash Assets — You can also donate non-cash assets, such as real estate holdings or art collections. The charitable deduction will depend on the type of asset and whether it is put to a related use.
Individuals can choose to give now, enabling them to support local charities during their lifetime or commit for a planned gift from their estate. Please work with a financial advisor regarding the relative tax advantages.
Fee Schedule for Endowed Funds
Carbon County Community Foundation is a 501(c)(3) public charity / nonprofit organization—not a bank or brokerage firm. But like all organizations, we have expenses to cover. The Foundation assesses fees on invested funds to cover both the cost of professional financial management for our invested assets and our back-office services, administration, and community development activities. This fee schedule applies only to endowed funds and may be updated from time to time by the Board of Directors.

| Fund Type | Fees |
| --- | --- |
| Designated Funds (Example: For an organization) | 1.50% |
| Donor Advised or Field of Interest Funds | 1.50% |
| Organizational Endowment | 1.25% |
| Scholarship Fund | 1.5%-2.0% (Determined by Admin Time Investment) |
| Unrestricted Fund (example: Our Fund for Carbon County) | 1.50% |
| Unsupervised ($500K Min. – Donor designates own manager) | 0.75% |