Community Growth for Future Generations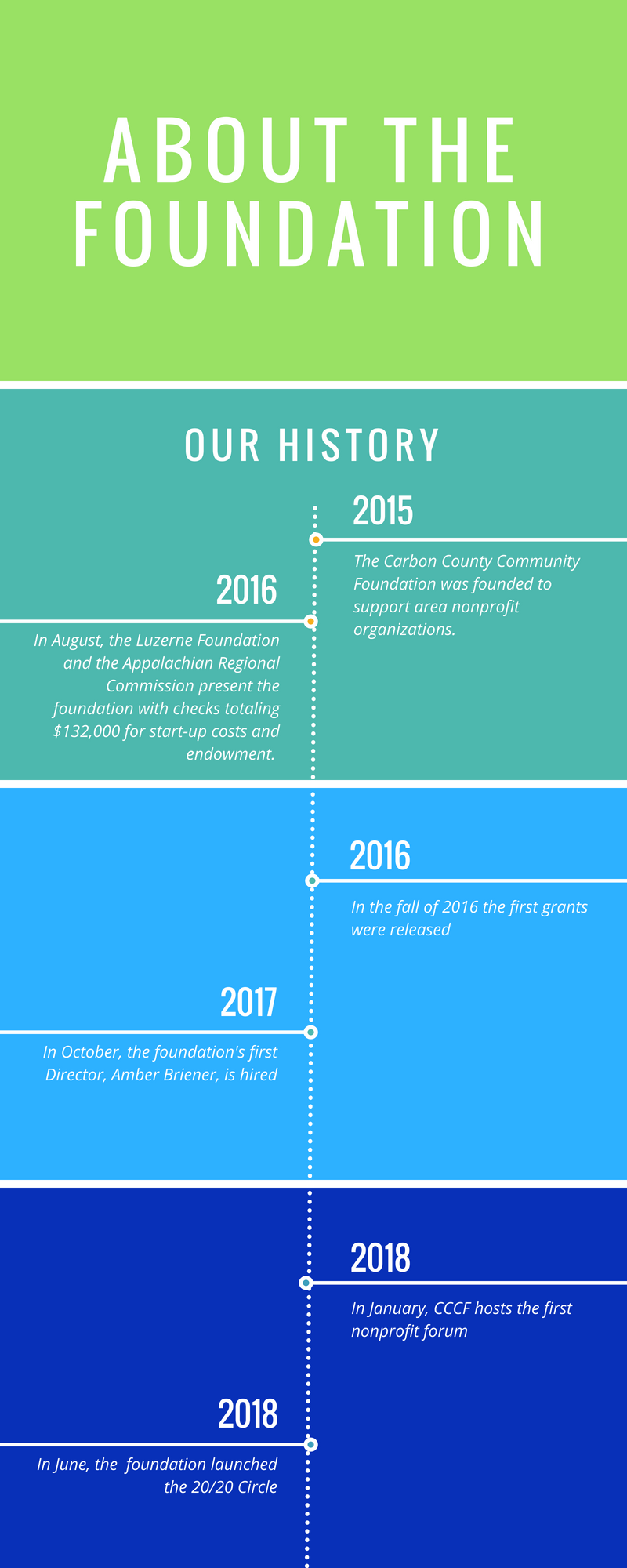 The Carbon County Community Foundation was founded in 2015 to support area nonprofit organizations.
In August 2016, two organizations presented the Foundation with checks for $132,000 for the nonprofit's start-up costs and endowment at the Asa Packer Mansion in Jim Thorpe.
The Foundation received $100,000 from the Luzerne Foundation and $32,000 from the Appalachian Regional Commission.
The organization's earlier inception funding of $100,000 came from the Founders' Board, a group of local residents and businesses: Chris and Sheri Anthony; Mark and Pam Fludgate; Jim and Tiffani Christman; John and Tina Dowd; Dr. Michael Everett; RF Ohl; and Richard and Darlene Nothstein.
The Luzerne Foundation played a key role in the organization of the foundation, helping with professional consulting and guidance.
The key principle of the foundation lays in the use of local people in identifying local needs and providing local solutions.
The $100,000 matching grant is being used for the community foundation's endowment, which now stands at $200,000.
Also instrumental in assisting with our foundation was the Northeastern Pennsylvania Nonprofit and Community Assistance Center (NCAC), a nonprofit affiliate of the Northeastern Pennsylvania Alliance, a regional community and economic development agency.
Area nonprofits, charities, and youth sports teams are invited to apply for grants through the foundation.
The first grants were released in the fall of 2016.
Groups interested in applying for a grant should email info@cccfoundpa.org for an application or speak with any board member for more information.
Others are encouraged to become donors — whether that be monetary or services, such as legal or accounting.