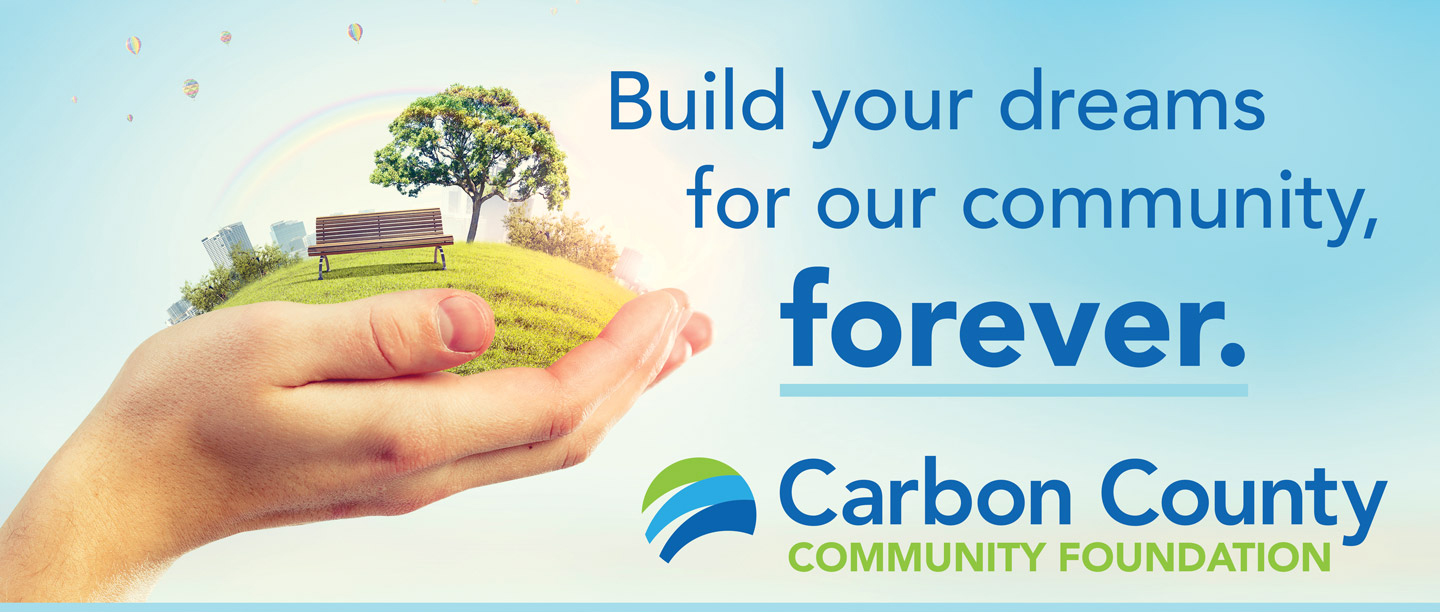 Become A Founder
Founders pledge $25,000 to the Community Foundation's "Fund for Carbon County," may opt to serve on the Board of Directors, and will forever be recognized for their role in helping to launch this important community resource.  Join this special group of local philanthropists and build a strong future for our region today.
Want to know more?
Speak to any founding board member or contact the Foundation directly.
CCCF Founders
Bill and Penny Allison
Chris and Sheri Anthony
Joe and DebraKay Bennett
Michael and Marian Carty
Jim and Tiffani Christman
John and Tina Dowd
Dr. Michael Everett
Mark and Pam Fludgate
Dr. Grace Emanuel Gilkeson
Colette and Steve Kresge
Richard and Darlene Nothstein
RF Ohl
Dr. Lou and Maxine Vermillion
Attorney Joseph Velitsky
Marshall Walters
Fund Spotlight : The 20/20 Circle
The 20/20 Circle is a perpetual fund that is designed to serve our community's ever changing needs. Donors pledge at least $1000 to become a member of the Circle and meet annually to vote to award grants to the most deserving community projects and organizations. Learn more.
Feb
20
Thu
Grant Writing Seminar

@ Orioles Community Center
Feb 20 @ 12:30 pm – 4:00 pm
On Thursday, February 20, the Carbon County Community Foundation is hosting a "Finding the Funding & Grant Writing Basics Seminar," presented by Kurt Bauman, Executive Director of the Nonprofit & Community Assistance Center (NCAC).
This seminar is intended to introduce the basics of grant seeking and as well as the nuances of effective grant writing, preparation and submission strategies.
Schedule:
12:30PM – 4:00PM – Workshop & Foundation Center Demonstration
*SNOW DATE:  February 21st, 2020
Who should attend?
– Board Members, Volunteers, or Staff of Nonprofit Organizations
– Those who work in Local Government
This workshop will NOT be addressing:
– Grants for private individuals or
– Business scholarships
Mar
31
Tue
20/20 Circle "Tithing Tuesday" Meet & Greet

@ Union Publick House
Mar 31 @ 4:00 pm – 9:00 pm
Learn more about the 20/20 Circle and how you can make a lasting difference in our community.
Meet CCCF staff, board members, and 20/20 Circle members.
UPH will donate 10% of your drink and food purchase that evening (between 4-9pm) to the 20/20 Fund.
***This will also likely be an opportunity to say farewell to CCCF's first exec. director, Amber Breiner, and meet her successor. More details TBA.***
The 20/20 Circle is an innovative and lasting way to invest in making Carbon County a better place to live.
The goal is to get 250 community members to pledge a one-time donation of $1,000 to create the Carbon 20/20 Fund. ***Pledges can be paid off over a period of up to four years, for as little as $20/month.** Once the goal is met, Carbon County will have a permanently endowed fund of $250,000 from which members can award $10,000 in grants per year, forever, and the fund and award will grow over time. Donors become lifetime members and will be invited to an annual event to vote and help award grants from the 20/20 Fund to the most promising charitable projects in our community. Our first grant award event will take place in October 2020 (details TBA).
A Community Asset. Forever.
The 20/20 Circle because is designed to be without end and to create a civically-engaged network within our community. Members will receive a 20/20 Circle decal to display proudly as well as recognition on CCCF's website and in our annual report. Please contact us with any questions. Help build this significant asset for Carbon County. Fill out the membership form online at cccfoundpa.org/2020-fund/ or call 1-855-545-1311 and join today.
Fund Spotlight : The Lehigh River Watershed Fund
In 2019, the Lehigh River Watershed Fund was established to support all manner of conservation, education, and outdoor recreation pursuits for the benefit of the Carbon County region. Community members who care about the environment now have a vehicle to invest in protecting and preserving our natural resources locally, now and in the future. Learn more…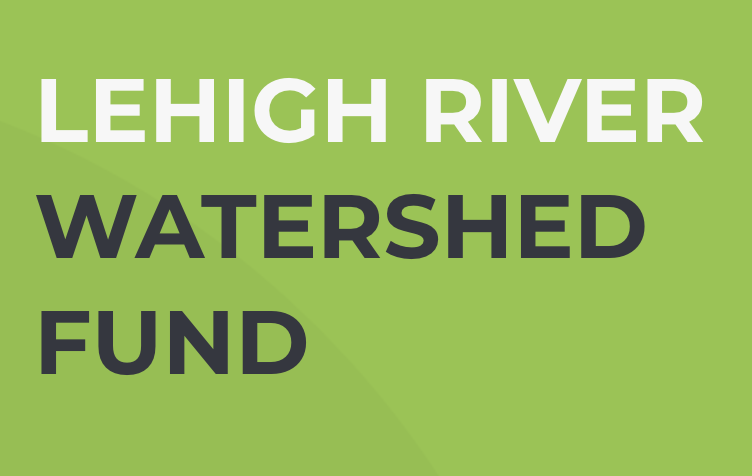 Donations of all sizes are appreciated. Pledge a gift of $1000 or more to the Lehigh River Watershed Fund to join the Leaders' Circle and receive special invitation to annual update on the state of the watershed.
Fund Spotlight : The Carbon County Creative Arts Fund
Founded and supported by donors who would like to encourage the arts in our region, the Creative Arts Fund is CCCF's first field of interest fund. The fund will have a committee of stakeholders to oversee grant distributions in the community to qualified artists and organizations. This fund will grow through donor support and arts event fundraisers which themselves will be opportunities to engage with and support the arts.   Learn more about how you can help.
A donation to the Carbon County Community Foundation is an investment in our community's future.
We thank the following foundations and donors for providing vital operating support as we grow and help strengthen our community:
Organizing donors and philanthropy is only half of a what a community foundation does. Our communities are improved when we award grants to the local non-profits who carry out the work of community building.
Contact Us
Carbon County Community Foundation
Office location: 160 S. 2nd Street, Suite 3B, Lehighton, PA
Mailing address: PO Box 243, Lehighton, PA 18235
1-855-545-1311
info@cccfoundpa.org
www.cccfoundpa.org