Celebrating Carbon County's libraries and the 'Sheltered Stories' project to create a digital time capsule of our COVID-19 experiences and memories.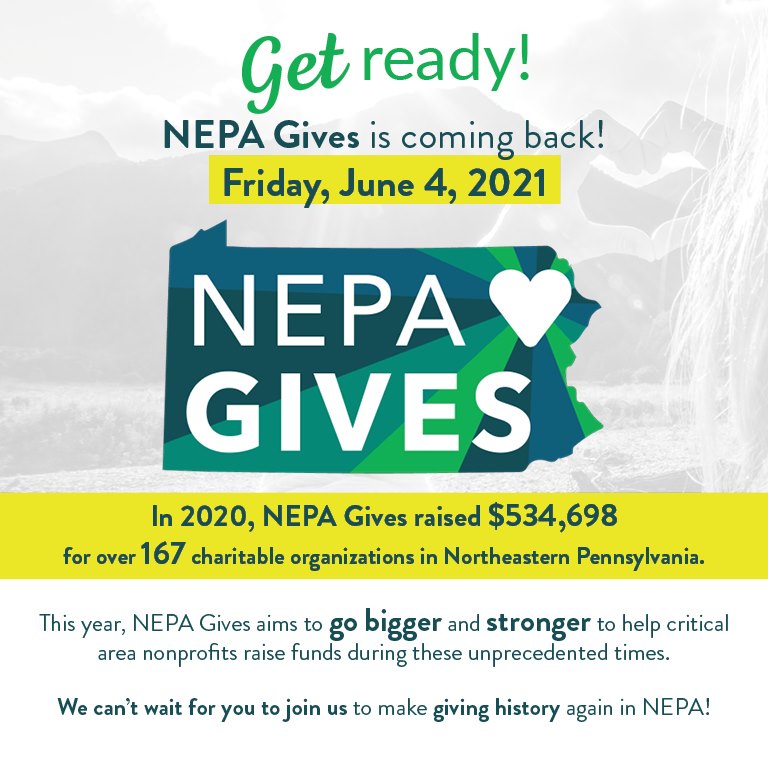 Learn more about the charitable giving extravaganza that's all about giving back to the community. We recently hosted a webinar featuring useful
how-to information.
Click on the box below to check-out the NEPA Gives website.
A donation to the Carbon County Community Foundation is an investment in our community's future.
Many reasons for giving, all with one goal in mind: to make Carbon County a better place.
We thank the following foundations and donors for providing vital operating support as we grow and help strengthen our community:
Swipe and click to view or visit our sponsors.