The Fund for Carbon County
The Fund for Carbon County is our discretionary fund, overseen by the CCCF Board of Directors, to support Foundation activities and give grants on a competitive basis to the most deserving causes in our community. The fund was created through the generosity of our Founders Board members (who all agreed to pledge $25,000 each), and through grant and matching funds. As of June 2020, more than $65,000 in grants have been distributed to charitable projects in Carbon County.
How to Give
Contributions to the Fund for Carbon County may be made online by credit card using the form below or by simply writing a check out to the "Fund for Carbon County." Please contact the Foundation to discuss other forms of giving (stock, property or other assets, planned giving, etc.).
Carbon County Community Foundation | PO Box 243, Lehighton, PA 18235 | 1-855-545-1311 | info@cccfoundpa.org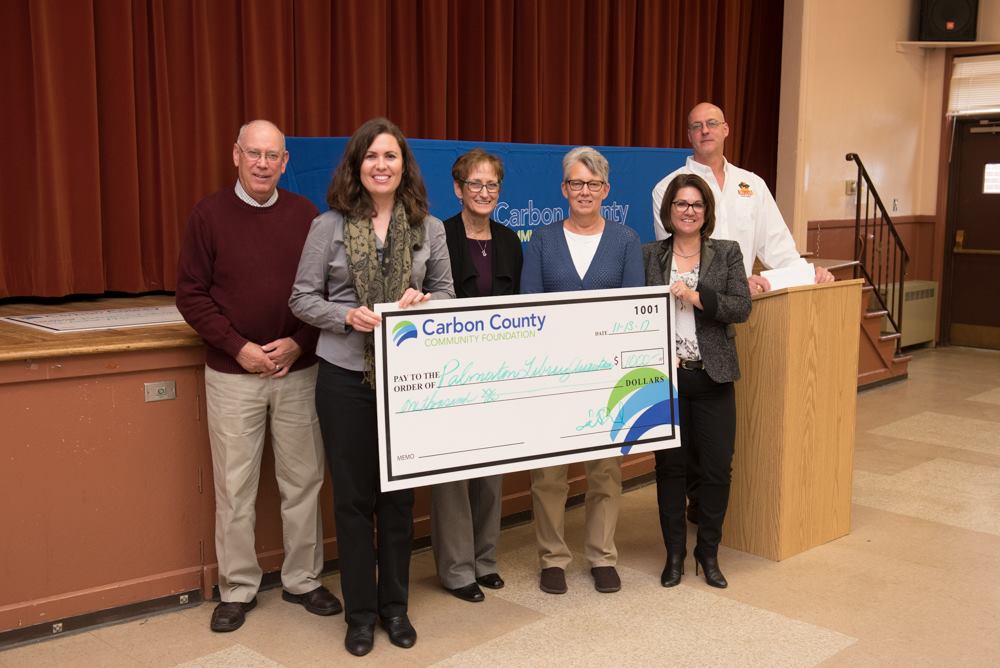 Contact Us
Carbon County Community Foundation
Office location: 160 S. 2nd Street, Suite 3B, Lehighton, PA
Mailing address: PO Box 243, Lehighton, PA 18235
1-855-545-1311
info@cccfoundpa.org
www.cccfoundpa.org