A new charitable fund at the Carbon County Community Foundation will support Art on Center, an organization that provides a hub for arts appreciation and creativity through activities, education, studio space, and exhibitions with the overall goal to enhance, connect, and bring beauty to the lives of the community, Carbon County and beyond.
The organization's founders are Nancy Berchtold and Mary Bogin, retired art educators with diverse art backgrounds and strengths, and Helen Hartmann, retired from the NYC Transit system working in signage, graphic design, public policy, and the ADA.  They recently hosted a ribbon cutting to officially open the doors to the Art on Center facility in the former Mauch Chunk Junior/Senior High School on Center Avenue in Jim Thorpe.  The building has been transformed into studio and classroom space for Carbon County artists and creators.
Local artists can rent gallery space to showcase their work and studio space for lessons and activities.  Art on Center program offerings include art and studio exhibitions, community open houses, and art education classes.  They have plans to expand their offerings to include theater programs, craft shows, additional classes, and more.
Community members who are interested in supporting the operations and programs of Art on Center can donate to the Art on Center fund.  The Carbon County Community Foundation is able to accept gifts of all kinds on the organization's behalf, including cash or check, credit card, or ACH transfers, appreciated stock and other real property, qualified charitable distributions (QCD) from an IRA for individuals 70 1/2 or older, charitable gift annuities, trusts, and other planned giving vehicles.
Art on Center founders filed for nonprofit incorporation in July, 2023, and are awaiting approval.  In the interim, grants from the fund at the Community Foundation will support the day-to-day operations and programs of Art on Center.  Upon receipt of approval of Art on Center's application for nonprofit incorporation, assets in the Art on Center Fund may be paid out to the nonprofit organization or converted into a permanent endowment fund at the Foundation to benefit Art on Center.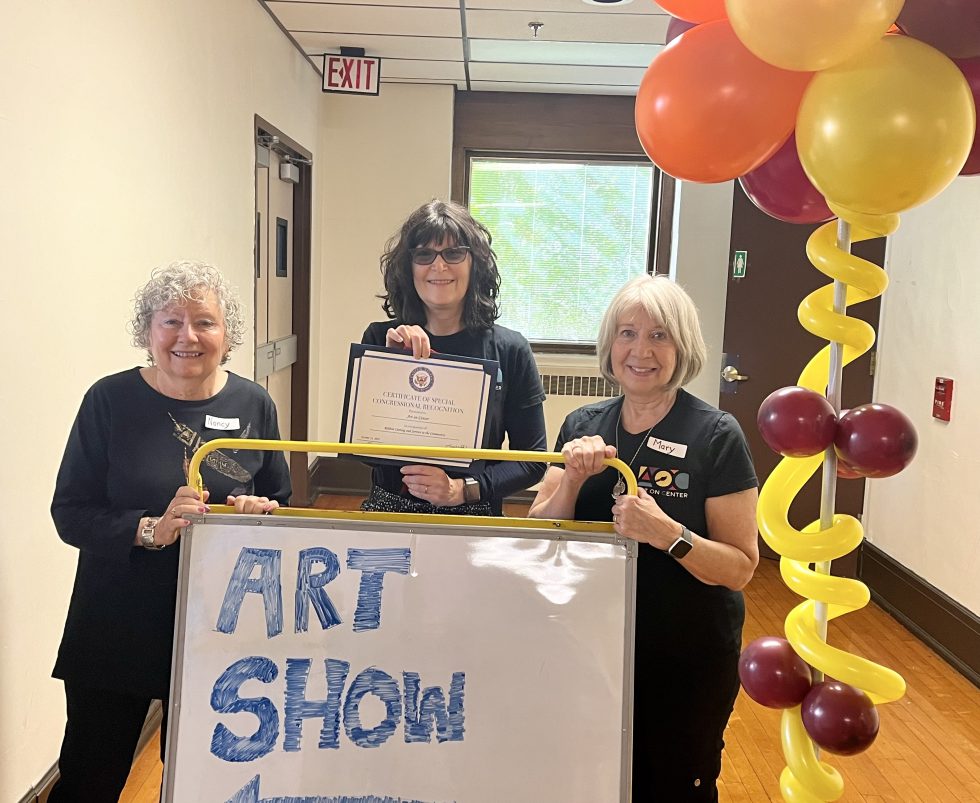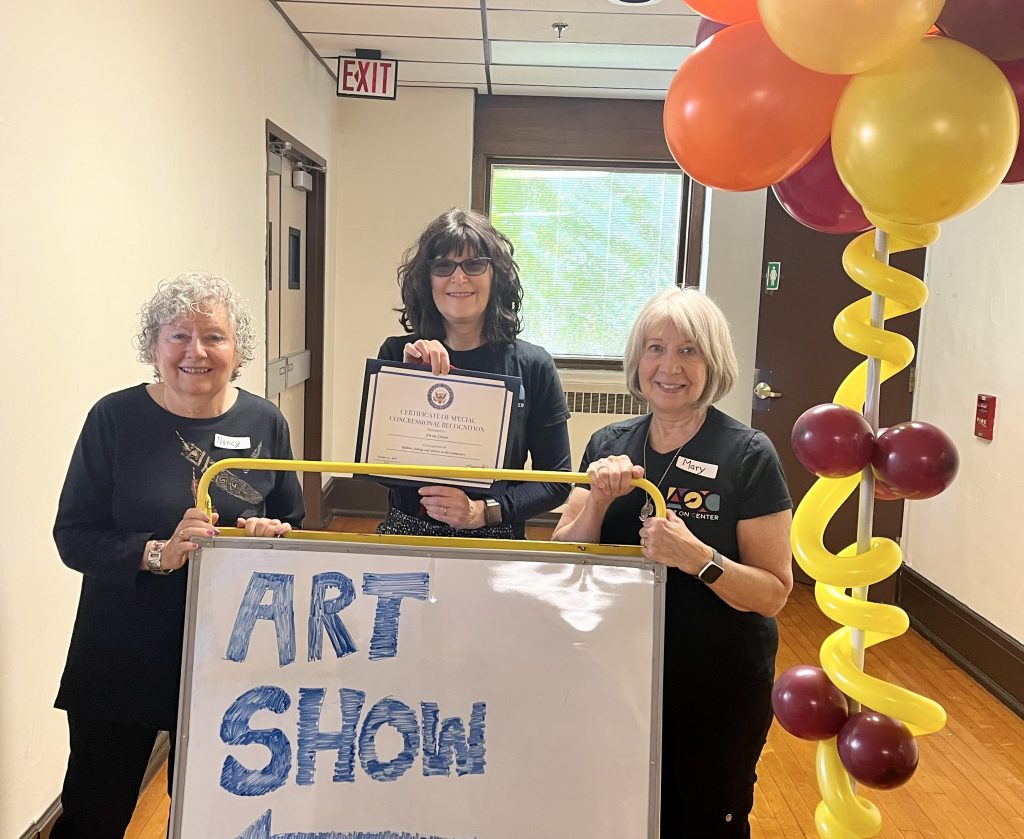 From L-R, the Art on Center founders: Nancy Berchtold, Helen Hartmann, & Mary Bogin
The Art On Center organizers are in search of people looking for opportunities to grow artistically through art, crafts, ceramics, textiles, music, theater, writing, fitness, and other areas.  The Art on Center facility has ample space to participate and expand, including a large gym, full stage, many classrooms, and a kitchen/pantry.  The art studio and many of the rooms can serve as multi-purpose spaces.  One of the gems of the building is the former home economics room with two sinks.