The
Lehigh River Watershed Fund
was established to support the efforts of nonprofit organizations, charitable programs and projects, with priorities that include education, promoting outdoor recreation, and protecting and preserving our precious natural resources.
The Foundation is hosting a series of collaborative outreach events aimed at getting people outdoors to enjoy the beauty of nature and begin to raise awareness and funds.
Event details below. Each event has specific registration instructions, but feel free to
contact us
with any questions.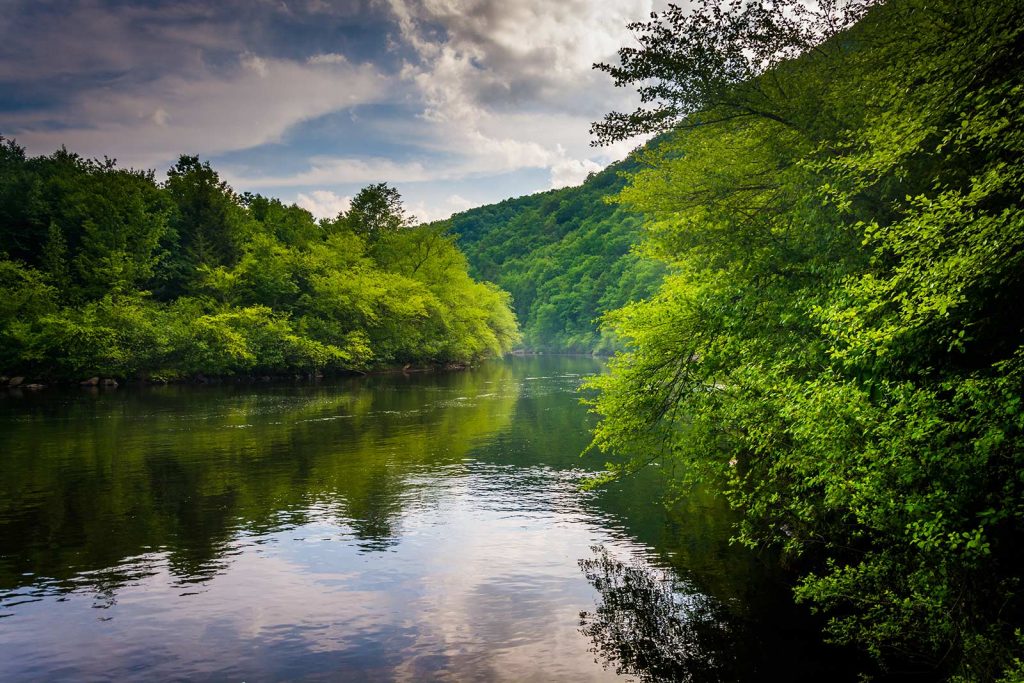 Kick-Off Reception & Ride
at the LOC
Tuesday, June 4 | 4-6:30pm | Price: FREE
Join us at the Lehighton Outdoor Center from as we celebrate and officially launch the Lehigh River Watershed Fund! Hear from Dr. Abigail Pattishall, Vice President of Conservation at Wildlands Conservancy, on the state of the Lehigh River Watershed, and stick around after to take a scenic bike ride on the D&L with D&L Trail Programs Manager, Brian Greene. LOC is donating bikes for the ride from 5:30-6:30 and light refreshments will be provided during the networking/presentation from 4-5pm. FREE, but RSVP in advance required. More info and registration at https://www.eventbrite.com/e/lehigh-river-watershed-fund-launch-event-tickets-61698838888
River Explorers Family Rafting Trip
w/ Pocono Whitewater & Wildlands Conservancy
Sunday, June 9 | 11:45-5:00pm | Price: $39.99 - $49.99
The perfect introduction to the Lehigh River for the whole family! Raft the historic and scenic section of river from Jim Thorpe to Lehighton (approx. 1.5-2 hours). This stretch is pretty leisurely, but includes a few rapids along the way to keep things interesting. Picnic lunch included after rafting, then join Wildlands Conservancy staff naturalists to explore the Lehigh River in a whole new way with snorkeling and an aquatic wildlife survey.

Registration: Call 1-800-WHITEWATER (1.800.944.8392) or 570.325.3654 to make your reservation. Let them know you are booking for the Carbon County Community Foundation trip OR give reservation number – 348317 Rates: $39.99 per child (age 4-12) and $49.99 (age 13+) SPACE IS LIMITED! Trip starts and ends at Pocono Whitewater (1519 PA-903, Jim Thorpe, PA 18229)

Pocono Whitewater and Wildlands Conservancy have generously donated their services and proceeds from this trip are designated to benefit the Lehigh River Watershed Fund, a fund of the Carbon County Community Foundation.
The Long Pond Barrens Nature Walk
w/ The Nature Conservancy
Thursday, June 20 | 7-8:30pm | Price: FREE
Located in our backyard, the Barrens in Long Pond are unique in the entire world. They hold the highest concentration of globally rare species in PA and fire is essential to the long-term maintenance of this community. In 1992, The Nature Conservancy declared the Long Pond Barrens one of the "Last Great Places" and opened one of the very first community offices in Blakeslee. Come learn how the long-range plan for conservation has unfolded in this exceptional place. Carbon County Community Foundation Executive Director Amber Breiner will be on hand to introduce the purpose and goals of their new Lehigh River Watershed Fund.

Registration:

Space is limited and registration is required. To register, contact Jenny Case at

jcase@tnc.org,

or call 570.643.7922 ext. 325. Please dress appropriately for the weather and for walking on uneven ground. Program is free, but donations to the Lehigh River Watershed Fund are welcome. Please arrive 15 minutes prior to the event at Hauser Nature Center for check-in. Address is 1567 Long Pond Rd, Long Pond, PA 18334. Directions and additional information can be provided when registering for event.
Premier Whitewater Rafting
w/ Whitewater Challengers
Sunday, June 23 | 9:40-2:40pm | Price: $65
Head out for whitewater rafting for a good cause on June 23rd (a dam release weekend)! Spend 3-4 hours on exciting class 2-3 rapids in the wild and scenic Lehigh Gorge State Park. Ages 9+, $65 per person

Registration: Call 800-443-8554 to book for the 9:40 check-in time. Make sure to mention the event code, CCCF2019 Bring a lunch or purchase one on site; $6 wet suit rentals *Please note: End Time is an approximation

Trip begins and ends from Whitewater Challengers (288 N Stagecoach Rd, Weatherly, PA 18255)

Whitewater Challengers have generously designated all proceeds from this trip to benefit the Lehigh River Watershed Fund.
LRW Cookout
at Whitewater Rafting Adventures
Tuesday, July 2 | 4:30-7:30pm | Price: $25 - $50
Choose your own adventure at our cookout for a cause! Join us at Whitewater Rafting Adventures (101 W Adventure Trl Rd, Nesquehoning, PA 18240). This family-friendly event will feature:

Picnic-style food (grilled chicken, burgers, hotdogs, etc.)
Smoothies by Purple Green Juice Bar
Live music by the Sound Birds and friends
Unlimited zipline rides donated by WRA (must be age 10+)
Stand-up paddle board demo by LL Bean (bring a swimsuit!)
Live raptors and nature-based activities provided by Carbon County Environmental Education Center and others
Registration: Tickets are limited! Reserve your tickets online while supplies last: https://www.eventbrite.com/e/cookout-at-whitewater-rafting-adventures-tickets-61870782175

Whitewater Rafting Adventures, Purple Green, Sound Birds, LL Bean, CCEEC and others have generously donated their services.