A group of dedicated parents of Carbon Career & Technical Institute (CCTI) students has joined together to establish the Friends of CCTI Fund at the Carbon County Community Foundation.  The group, also named the Friends of CCTI, will work to raise money to purchase equipment and supplies for students, support existing programs, and provide new opportunities for students and faculty beyond what the school might ordinarily be able to provide.
Carbon Career & Technical Institute (CCTI), located in Jim Thorpe, prepares students for the future by teaching academic, technical, and real-world skills.  Donations to the Friends of CCTI Fund are fully tax-deductible and will help purchase special equipment, supplies, and uniforms for students to use either while enrolled at CCTI or when they start their careers upon graduation.  Funds will also be used to give students access to special events, like state and national competitions or special field trips.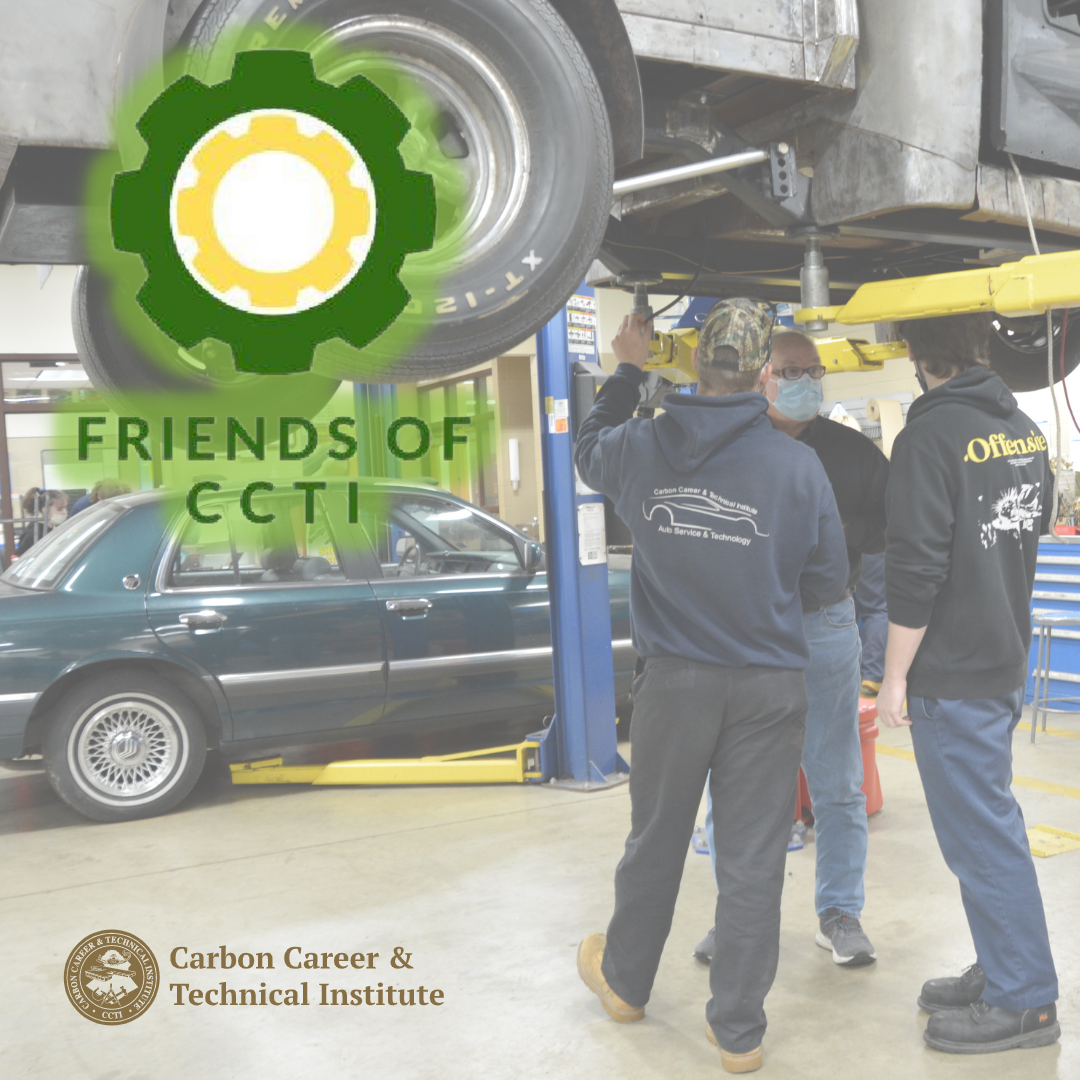 "By working with the Community Foundation, our group was able to mobilize quickly to start raising funds to support our kids. Most CCTI grads join the workforce right after high school.  Many have to pay out-of-pocket for materials needed in their specialty. These could be things like wrenches, ratchets, dual-action sanders, boots, etc. Our goal is to help offset some of these expenses for students in need."
Interested parents, alumni, and community members can donate to the Friends of CCTI Fund in several ways.  In addition to traditional cash donations, the Community Foundation can accept gifts of stock or other real property, charitable distributions from IRAs (for those 70 ½ years or older), and charitable gift annuities or trusts.  Donors may opt for recognition or anonymity and can arrange to make a gift now or beyond their lifetime as part of a will or estate plan.
The Friends of CCTI are busy planning the group's first fundraiser, a Cinco de Mayo Hoedown on May 5th at Franklin Township Fire Company.  Attendees will be treated to a lesson in line dancing before enjoying the music of Gunslinger Country Band.  The event will also feature a basket auction, raffles, and food and drinks for purchase.  Admission is $10 and all proceeds will go to the Friends of CCTI Fund.  Purchase tickets and follow the event on Facebook for updates!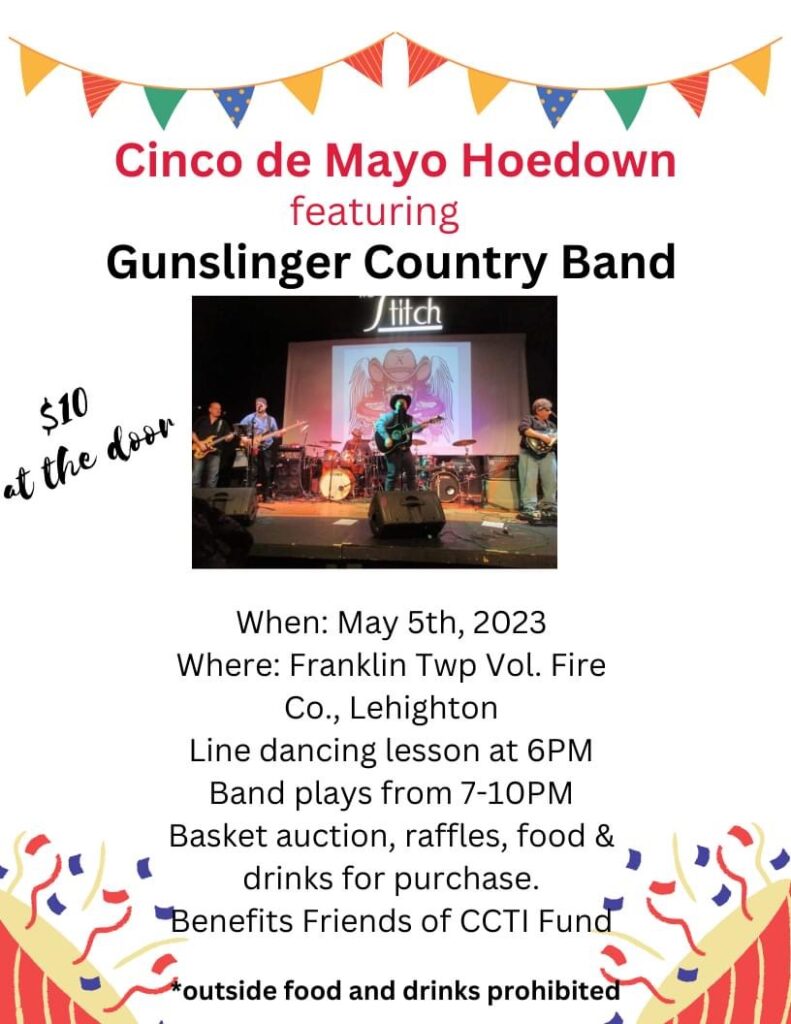 Contact the Carbon County Community Foundation at 610-730-2526 or info@cccfoundpa.org to discuss how you can support the Friends of CCTI Fund or any other school district, organization, or charitable cause of your choice.