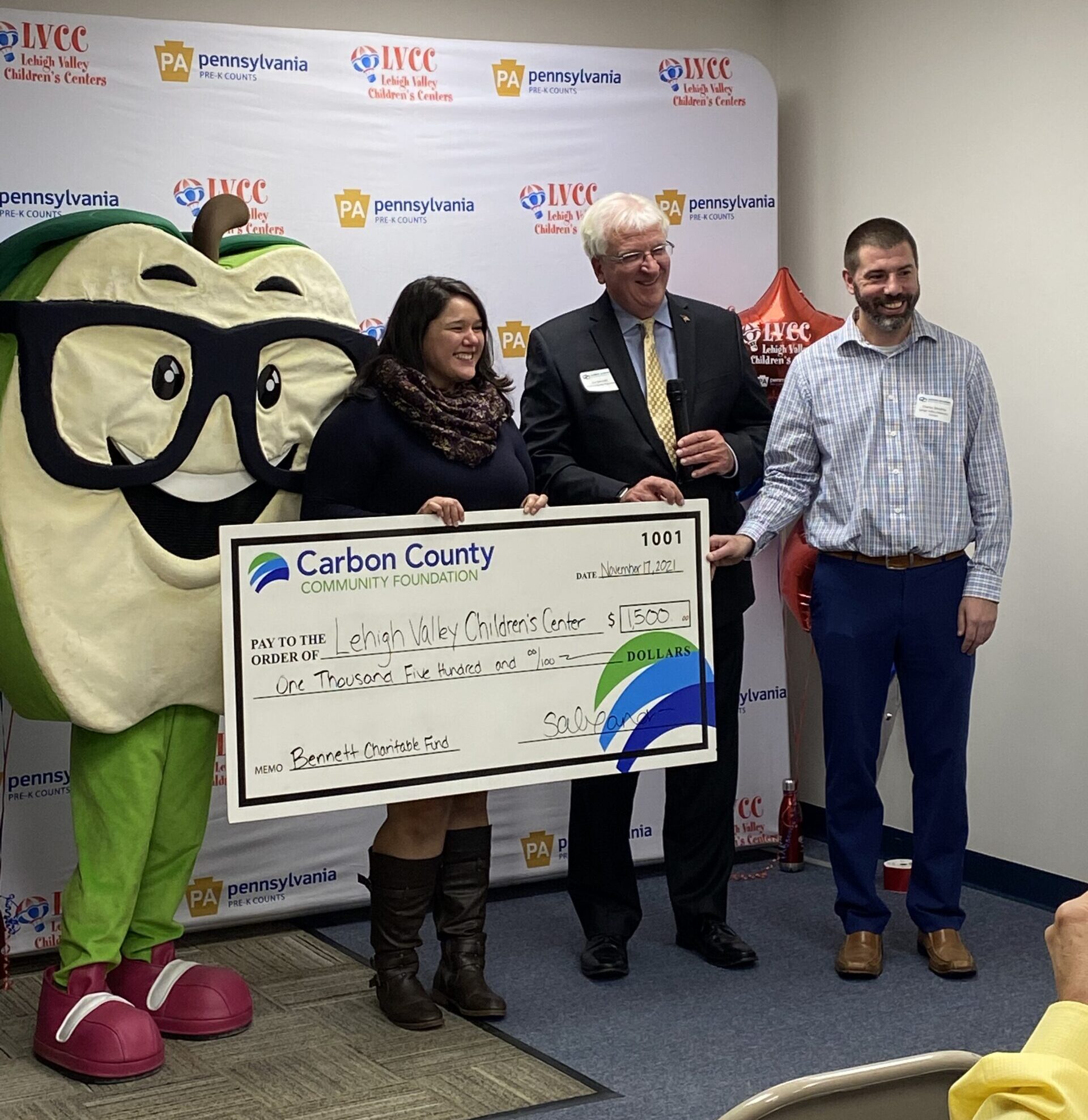 Donor-Advised Funds (DAFs) are an increasingly popular way to support your favorite charitable organizations and causes.
Locally, the Carbon County Community Foundation hosts eight donor-advised funds established by community members and area business leaders.  Last year, those funds granted nearly $134,000 into the community – more than 63% of our total grantmaking for the year.
A donor-advised fund is a giving vehicle established by individuals or businesses at a public charity like the Carbon County Community Foundation.  They are similar to family or corporate foundations, but DAFs have a much lower point of entry and allow donors to hand off administrative, investment management, and fiduciary responsibilities to the Community Foundation.
Grants from donor-advised funds in Carbon County ranged from $100 to $28,000 in 2022, and supported projects and organizations near and far, like a summer lunch program for kids in Panther Valley, a kindergarten readiness program in Palmerton, and national veterans' programs like the USO and Wounded Warriors.
According to the National Philanthropic Trust, there were nearly 1.3 million donor-advised funds in the United States as of 2021.  That year, donor-advised funds granted a record-breaking $45 billion – a tremendous response to the COVID-19 pandemic.  Experts estimate that the total assets in these funds to be distributed to charities was $234 billion in 2021, a total that has since continued to grow as more and more people become aware of the ease and benefits of this type of giving.
There were nearly 1.3 million donor-advised funds in the United States as of 2021.
Donor-advised funds are now the fastest-growing form of philanthropy.
Establishing a donor-advised fund at the Carbon County Community Foundation is easy and takes less time than opening a bank account.  Funds are established with a gift of personal assets – cash, appreciated stock, or non-cash assets, like real estate.  Donors receive an immediate tax deduction for the year the gift is made, and contributions are invested to grow over time, while also allowing the donor the ability to recommend grants from the fund to their favorite charities at any time.
An added benefit of establishing a fund at the Carbon County Community Foundation instead of a national entity like Vanguard or Fidelity is that our staff is local to Carbon County and familiar with the region's nonprofits and needs.  We can offer donors a local point of contact and expertise when needed.
If you are interested in learning more about establishing your own donor-advised fund, contact us at 610-730-2526 or info@cccfoundpa.org or schedule an appointment.
Special thanks to our Donor-Advised Fundholders here at the Carbon County Community Foundation:
Anonymous
Chris & Sheri Anthony, Quiet Hills Lavender Farm
Joe & Debra Kay Bennett
Jim & Tiffany Christman, The Jim Christman Team
John & Tina Dowd
Richard & Darlene Nothstein
Steve & Kim Ohl, R.F. Ohl,
Lou & Maxine Vermillion