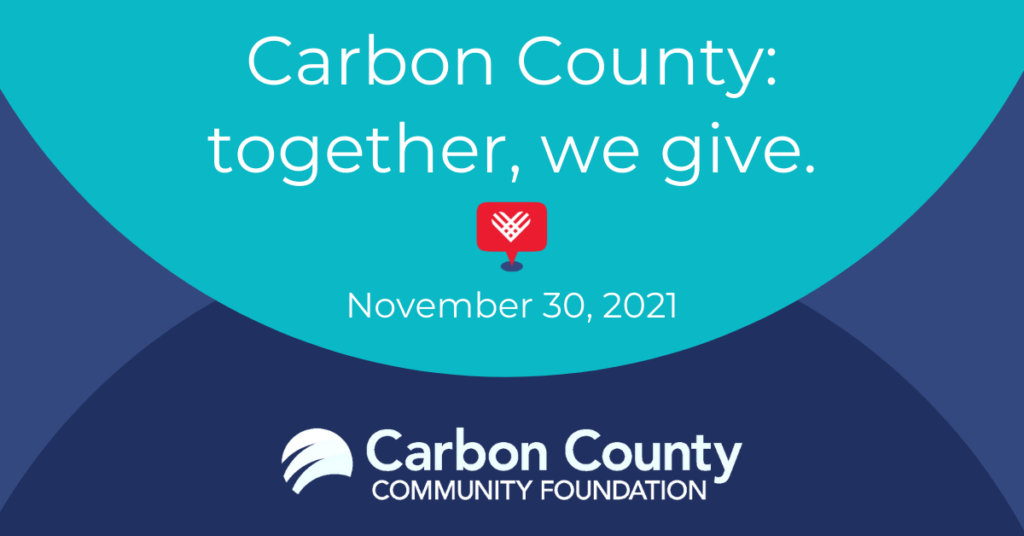 Today is #GivingTuesday!
Right now, people all around the globe are united in kindness and generosity, donating their time, money, goods, and more to support communities and causes.
Please join us today in giving back to Carbon County and the nonprofit organizations that desperately need your support.
How can you give back?
💙💚 DONATE money or goods to your favorite Carbon County nonprofit organization
💙💚 COLLECT food for a pantry, books for a library, or toiletries for a shelter.
💙💚 VOLUNTEER your time to serve a meal, pick up trash, or visit a senior center.
And remember to spread the word!  Post on Facebook, send an email, and tell your friends and family about the organization you are supporting and the great work they do in the community.  Encourage your friends to join you in giving back this year.
Not Sure Which Organization You Should Support?
Leave it to us!  You can support multiple organizations with a gift to the Fund for Carbon County at the Carbon County Community Foundation.
Through this fund, we make grants to organizations all across the county in a variety of impact areas – basic needs, health and human services, arts and education, and more!