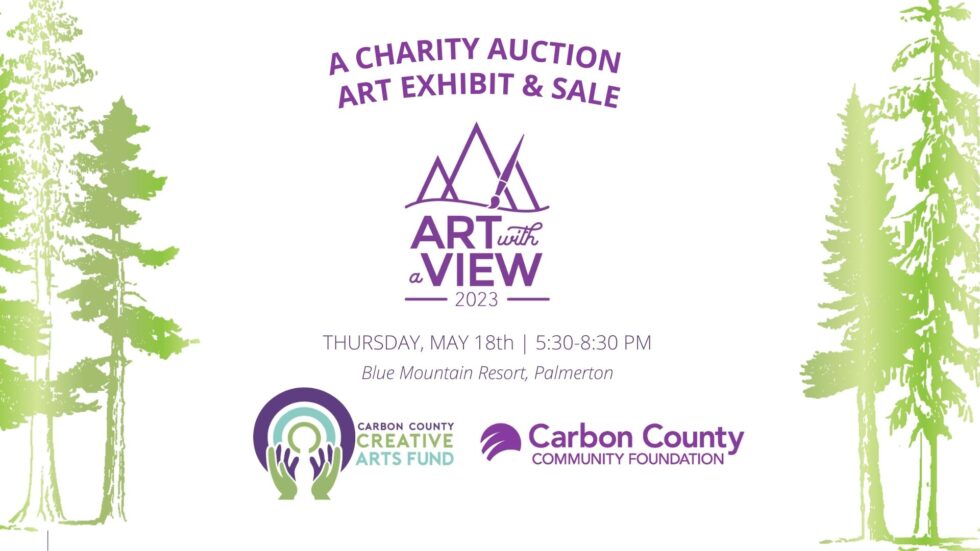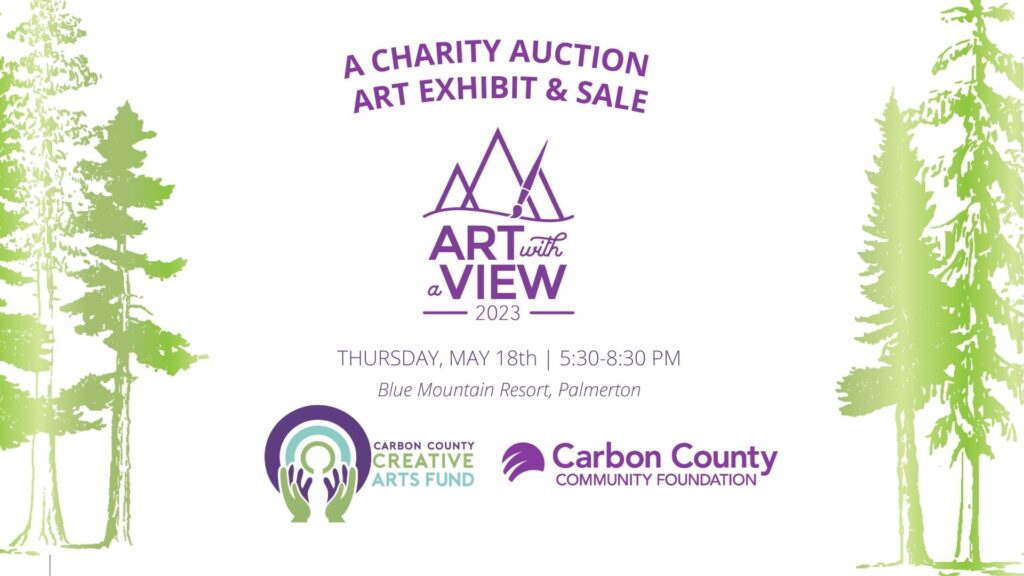 A Charity Auction, Art Exhibit and Sale to benefit the
Tickets: $50/ person or $90/couple
includes light fare and entertainment; cash bar
Thursday, May 18, 2023 | 5:30pm – 8:30 pm
Blue Mountain Resort: Alpine Ballroom
1660 Blue Mountain Dr, Palmerton, PA 18071
Online ticket sales are closed.  If you are interested in attending, please call or text 610-730-2526 to reserve your tickets.  You will be able to pay at the door with cash, check, or credit card.
Ron Bevilacqua
Sarah Binder
Linda Christman
Duane Costenbader
Jay Davenport
George Dennis
Susan DiFluri
Claudia Hill
Linda Kreckel
Joan Lech
Elizabeth Leshock
Diane McClement
Cheryl Popek
Bob Reinhart
Connie Reinhart
Earlene Russell
Mary Anne Shafer
Lynn Shupp
Victor Stabin
Jeanne Stemler
Martin Wambold
Attendees will have the opportunity to purchase pieces from our featured artists.  Payment options will vary by artist; please plan to bring a checkbook if you are planning to purchase artwork.  Some artists will also accept Venmo and/or Paypal.
Lifetime Achievement Award
We are thrilled to pay tribute to
Edith Roeder
who will celebrate her 103rd

birthday this year, for her lifetime achievement in the arts.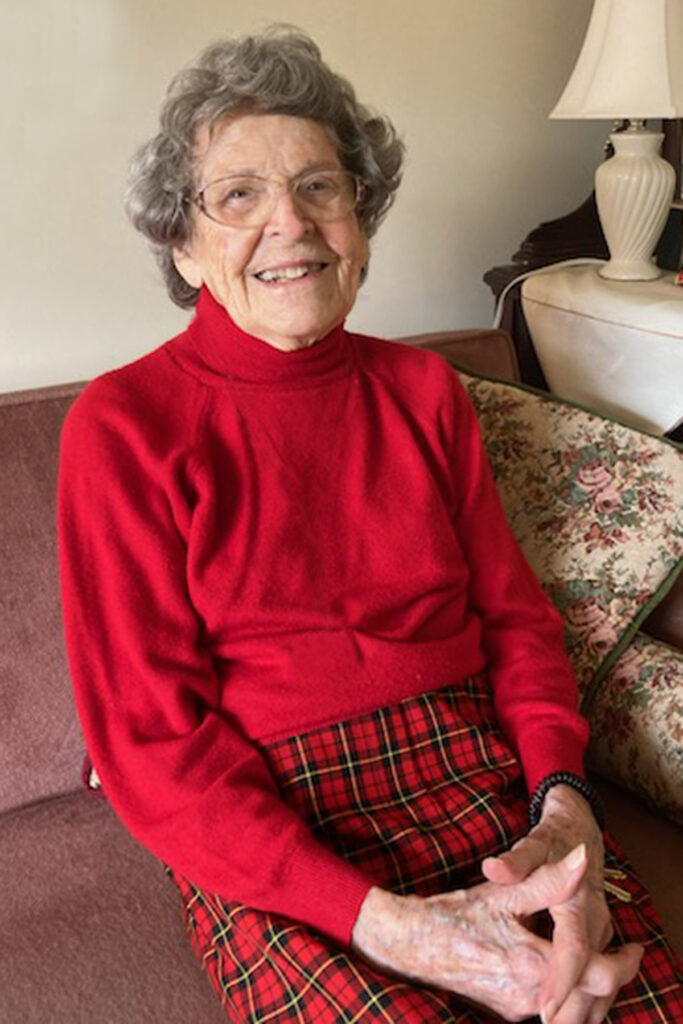 Attendees at 'Art with a View' will be treated to a showing of more than dozen pieces of Edie's work, featuring a variety of subjects as well as early works to showcase the range of her career.