A Charity Auction, Art Exhibit and Sale to benefit the
Tickets: $45/ person or $80/couple
includes light fare and entertainment; cash bar
Thursday, May 19, 2022 | 5:30pm – 8:00 pm
Blue Mountain's Alpine Ballroom
1660 Blue Mountain Dr, Palmerton, PA 18071
Sarah Binder
Linda Christman
Duane Costenbader
Jay Davenport
Susan DiFluri
Joan Lech
Claudia Hill
Cheryl Popek
Earlene Russell
Sheri Ryan
Mary Anne Shafer
Lynn Shupp
Jeanne Stemler
Desha Utsick
Veronica Walck
Lifetime Achievement Award
We are thrilled to pay tribute to
Mary Kocher
soon to celebrate her 101

st birthday, for her lifetime achievement in the arts.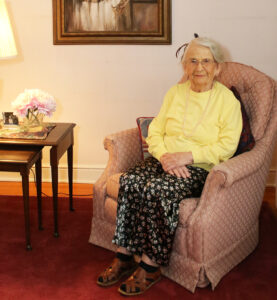 Attendees at 'Art with a View' will be treated to a showing of more than dozen pieces of  Mary's work, featuring a variety of subjects as well as early works to showcase the range of her career.
Thank You to Our Sponsors!
Dorothy Carpenter
Charles & Kathy Fallow
Janet Salek
Chris & Susan Olivia
Wild Elder Wine & Cider Co.
Janet Salek
Anita Shapolsky Art Foundation
Jim Thorpe Neighborhood Bank
MaggieLukasevich.Art
Wild Edge Wellness
Zen with Zegley
Dr. Michael Everett
Kris & Marian Hoffner
Bob Jacobs & David Artman
Hon. William J. & Marlyn Kissner
Carol O'Brien
COMMUNITY & IN-KIND SPONSORS
Blue Mountain Resort
EBC Printing
The Times News
Vic's Jazz Loft at the Stabin Museum
WB Electric