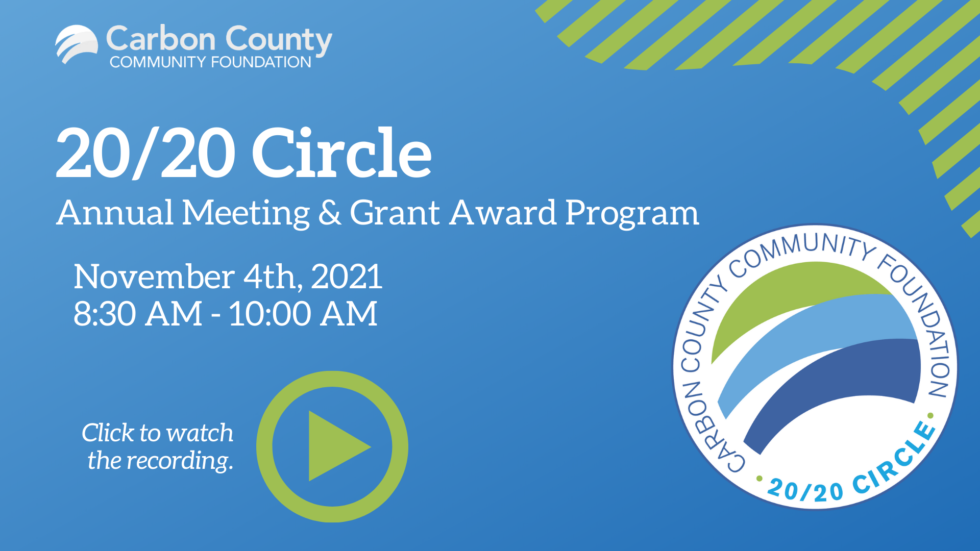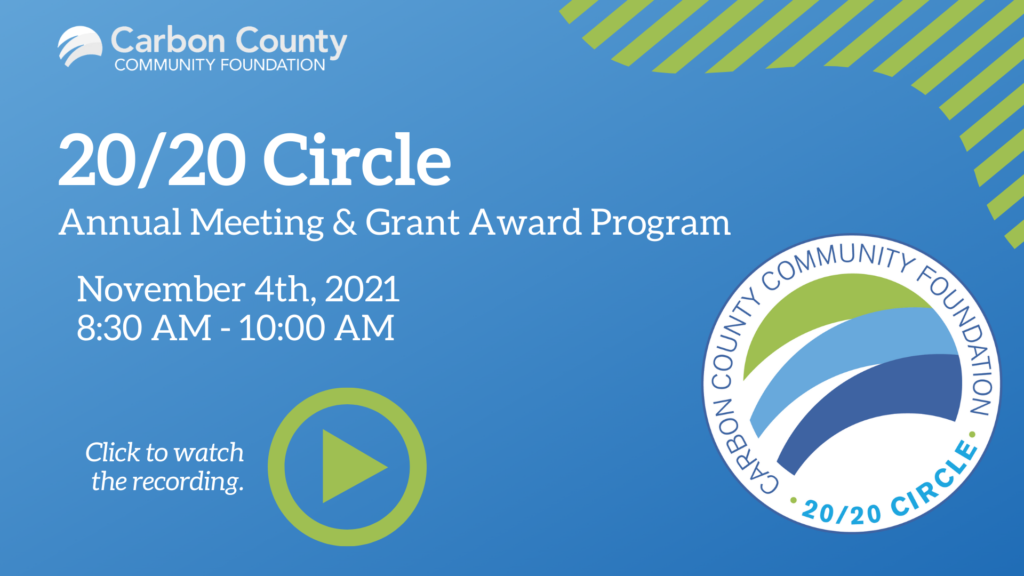 On November 4, 2021, 20/20 Circle Members and guests heard from three Carbon County nonprofit groups about the amazing community projects they are organizing.  Following the meeting, 20/20 Circle members vote to decide which organization will be the recipient of a $3,000 grant from the 20/20 Fund to support their project.
The three nonprofits being featured are:
Peaceful Knights, Inc: Women's Homeless Shelter 
Peaceful Knights, based in Lehighton, provides transitional and emergency shelter for men experiencing homelessness in Carbon County.  The organization recently purchased a second property in Lehighton and this will be renovated and opened to provide the same services to women experiencing homelessness in Carbon County.
St. Peter's Community Resource Center: Community Resource Specialist 
St. Peter's Community Resource Center operates one of the only pantries in the county that provides non-food items to those in need – things like toiletries, personal care items, and paper goods.  The organization, which is 100% volunteer-operated, receives hundreds of calls a month from individuals seeking assistance and referrals to other programs that can help them.  The organization would like to hire its first paid employee to serve as a part-time Community Resource Specialist to field all of these calls and assist individuals in need.
Volunteers in Medicine Carbon & Schuylkill Counties: Equipment & Supplies for a Free Medical Clinic  
Volunteers in Medicine is a new organization in Carbon County that will be opening a free medical and dental clinic for low-income and under-insured individuals.  The doctors and dentists are all volunteers, offering their services to help the community.  The organization purchased a building in Lansford that will serve as the primary location for the clinic.  They are seeking assistance to renovate the building and purchase the equipment and supplies needed to service the community.
These three organizations were selected by a volunteer committee of current 20/20 Circle members from a pool of 11 incredible applicants.  Following the program, 20/20 Circle Members will have 24 hours to submit their vote for the project they would like to fund this year.  The project that receives the most votes will receive a grant of $3,000.
Community members who are not yet part of the 20/20 Circle can join during that 24-hour period and will then be eligible to vote as well this year.  20/20 Circle members pledge a one-time gift of $1,000 (payable over four years, or $21/month) and become part of an important group that is making a lasting impact on and investment in Carbon County.
A link to view the 20/20 Circle Annual Meeting will be posted on the CCCF website and social media on Thursday, November 4th.