Weatherly Area School District Fund
The Weatherly Area School District Fund
The intended purpose of this fund is to support enhancements to the activities, programs, and facilities of and provide new opportunities for the Weatherly Area School District.  
Wishing to continue to provide consistent high-quality education, Weatherly Area School District has established this charitable fund to supplement and enhance student needs beyond the basics of what the district is required or able to provide. With these funds, already existing programs can be enhanced and new initiatives could be launched. The WASD Fund could help the district: 
provide emergency temporary assistance to 

students in 

dire need due to poverty 

and food or housing inse

curity; 

 

provide

 access to extraordinary oppor

tunities

 for high achieving students

, su

ch as state and national 

competitions or 

events, or f

ield trips

 for students to 

h

elp them

 learn and grow

;

 

purchase curriculum enhancing equipment and materials

 

and more

 
The district or donors may designate assets to be endowed, which means funds shall be invested and spending restricted for designated purposes. Community members who are able and interested may donate to the WASD's Endowment and these gifts may be unrestricted in nature (for WASD to use as needed), given for an expressed purpose/activity, or to establish scholarships.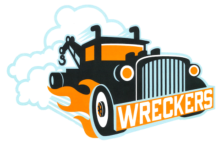 Charitable "Fund" Not Foundation
In lieu of starting a private foundation, the Weatherly Area School District has opted to partner with the Carbon County Community Foundation to save time and administrative overhead and benefit from the Foundation's expertise in charitable giving. On behalf of the WASD Fund, CCCF is set up to receive gifts of all kinds from donors — one-time or recurring donations, cash or check, credit card, ACH transfers, charitable gift annuities or trusts, stock, or other real property. Donors may opt for recognition or anonymity and can arrange to make a gift now or beyond their lifetime as part of a will or estate plan. Contact the Foundation to begin the discussion of how you can support the Weatherly Area School District Fund.
THANK YOU!
Complete your donation to the Weatherly Area School District Fund using the form below.  For other giving options, please contact the Carbon County Community Foundation at
1-855-545-1311
or
info@cccfoundpa.org
.
Weatherly Area School District Fund