Susan J. Tisiker Memorial Scholarship Fund
The Susan J. Tisiker Memorial Scholarship
Established by Donald Katz, Esq. in memory of his wife, the Susan J. Tisiker Memorial Scholarship Fund will provide financial assistance for higher education to students graduating from Palmerton Area School District in Carbon County.
The Susan J. Tisiker Memorial Scholarship shall be a one-year, renewable scholarship awarded annually to a qualified graduating high school senior (or home-schooled student who has a state-recognized graduation certificate/diploma) from Palmerton Area School District, who is seeking to further their education at a 2 or 4-year college or university. 
It is intended that this scholarship shall be renewable for up to four years per recipient for a maximum total of $8,000 awarded per recipient.  Distribution of subsequent scholarship funds are contingent upon the recipient's continued full-time enrollment in a higher education institution. 
Minimum qualifications for the scholarship include: 
Demonstrated financial need

Demonstrated community or volunteer involvement;

Preference will be given to students who are or have been active in Boy Scouts or Girl Scouts for at least four years, though this is not a requirement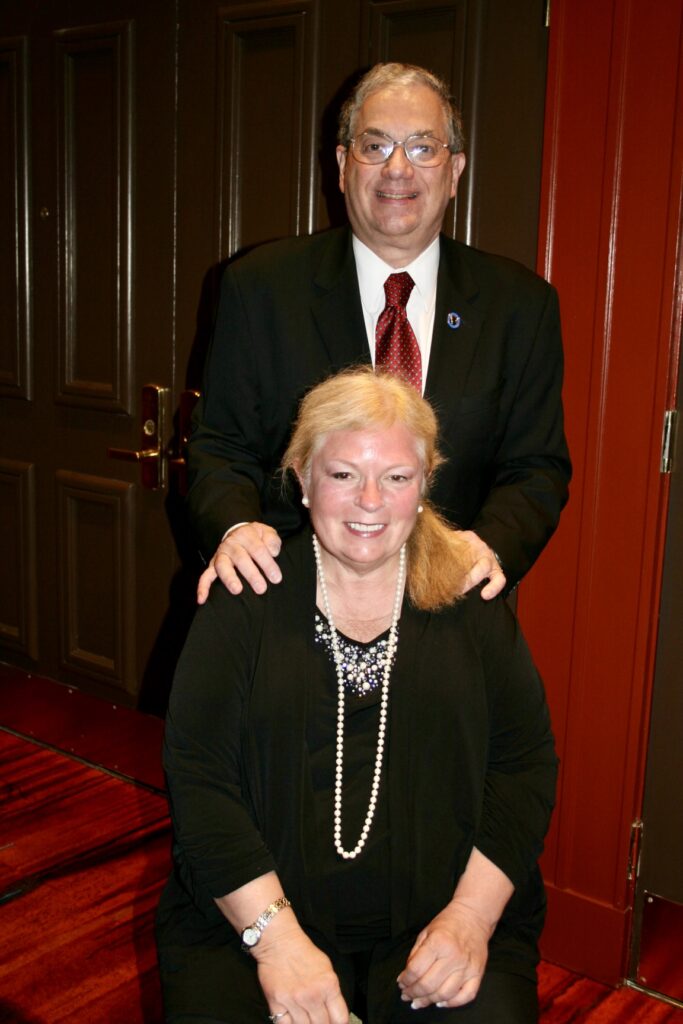 The Susan J. Tisiker Memorial Scholarship was established and fully endowed by Donald Katz, Esq. in memory of his wife. 
Don and Susan are pictured here.
Susan Tisiker was born in Palmerton, Pennsylvania on January 29, 1943, and died on January 13, 2022, in New Jersey.
Sue resided in Palmerton before moving to New Jersey and ultimately settling in East Brunswick, New Jersey in the 1970s. Sue's parents were Anna Tisiker, a principal in the Palmerton school system, and Michael Tisiker, who owned and operated a dry-cleaning business in Palmerton. One of her grandparents was a co-founder of Palmerton's Citizen's Bank & Trust Company (now part of Key Bank). In addition to her husband, Donald Katz, Sue is survived by her brother, Michael Tisiker of Palmerton, PA, her sister, Anne Thomas, and her husband, Gunter, of Oley, PA, and her sister-in-law, Audrey Katz of Delray Beach, FL.
Sue was a Class of 1960 graduate of Palmerton High School and, growing up, she was involved in a number of activities, including the Girl Scouts. She graduated from Muhlenberg College and thereafter taught school for several years, first in Pennsylvania and then in New Jersey. She subsequently became an insurance agent and first worked for a company and then operated her own insurance agency. She thereafter served as Chief of Staff to a New Jersey State Senator, Sam Thompson, for almost 20 years, and. in that position, helped thousands of people with their issues and problems.
Sue was active in many community and political organizations.
She was a long-time member and then President of the East Brunswick Regional Chamber of Commerce and served as a Board Member and Vice President of the Indian Forest Homeowner's Association and as an Officer and Board Member of the Lexington Village Homeowner's Association. She also served as a Commissioner of the Middlesex County Board of Elections and as Chair of the East Brunswick Zoning Board of Adjustment.
She was the founder and served for a decade as President of the Middlesex County Republican Women's Club. She served as the East Brunswick Republican Municipal Chair, as a Regional Vice Chair of the Middlesex County Republican Organization and as Treasurer and Regional Vice President of the New Jersey Federation of Republican Women, where she was honored as Woman of the Year.
THANK YOU!
Complete your donation to the Susan J. Tisiker Memorial Scholarship Fund using the form below.  For other giving options, please contact the Carbon County Community Foundation at
1-855-545-1311
or
info@cccfoundpa.org
.
Susan J. Tisiker Memorial Scholarship Fund