The Scouting Support Fund
Established by local community members who care about scouting, the Scouting Support Fund is intended to support all manner of scouting activities particularly in the Carbon County region and in lower Luzerne and northern Schuylkill Counties, especially the Greater Hazleton area. 
Support is intended to serve those participating in scouting activities offered through the Boy Scouts of America, the Girl Scouts of the USA, or other similar organizations operating in the designated geographic area. 
Scouting organizations in the Carbon County region and greater Hazleton area are welcome to apply for funds to assist: 
Local 

youth

 

groups to complete special projects

 

Individual scouts to complete service projects

 

 

Defray the cost of attending camp

 (for the entire group or specific

 individuals

, based on financial need

)

 

Activities

 t

o honor Scouts when they obtain a high rank in Scouting, such as becoming an 

Eagle Scout.

 
To help cover the cost of Court-of-Honors and oth

er 

such 

Scouting award presentations

 

For the physical maintenance/improvement of Scout camps, including, but not limited to, the Anthracite Scouting Organization's Camp 

Rotawanis

 located in Drums, Pa.

 

 

For the purchase of tents, cooking gear, or other related camping equipment

 and supplies by Scouting Units

 

Any other Scouting-

related project, activity, function, or program by Scoutin

g Units or by individual Scouts

 
Individual families in the Carbon County region and greater Hazleton area are also welcome to apply on behalf of children wishing to attend camp. Camperships (scholarships paid directly to qualified nonprofit organizations on behalf of individual campers) will be awarded based on financial need.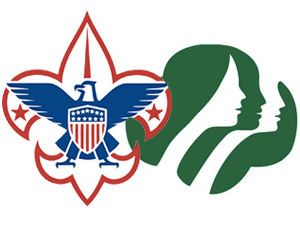 Although this Fund specifically names the Boy and Girl Scout organizations, other groups that share a similar mission and purpose in the defined region are welcome to apply.
The Carbon County Community Foundation invites Scouting organizations and members to submit an application for this year's Scouting Support Fund grant cycle.  Applications are due April 9, 2023.  If you have questions about the application, please contact CCCF at director@cccfoundpa.org or 610-730-2526.
THANK YOU!
Complete your donation to the Scouting Support Fund using the form below.  For other giving options, please contact the Carbon County Community Foundation at
1-855-545-1311
or
info@cccfoundpa.org
.
Contact Us
Carbon County Community Foundation
Office location: 160 S. 2nd Street, Suite 3B, Lehighton, PA
Mailing address: PO Box 243, Lehighton, PA 18235
1-855-545-1311
info@cccfoundpa.org
www.cccfoundpa.org