The Ride for Youth Fund has been established to support the "Ride for Youth" program hosted by Apollo Farms Ltd. in Palmerton, PA. This program offers equine therapeutic services, lessons, and camp activities to children from Carbon County, PA, who are considered "at-risk", disabled, or who come from low-income homes.
Ride for Youth program activities teach children not only about horses but also about responsibility, confidence, and respect. Physical benefits of the program include motor skill development, balance, and coordination. Participants are taught all aspects of horse care including grooming, feeding, and basic riding. They also get the opportunity to observe the farrier and the veterinarian, providing exposure to equine-related careers.
Distributions from the Ride for Youth Fund will provide scholarships that cover 100% of the costs for a child to participate in the program at Apollo Farms, Ltd.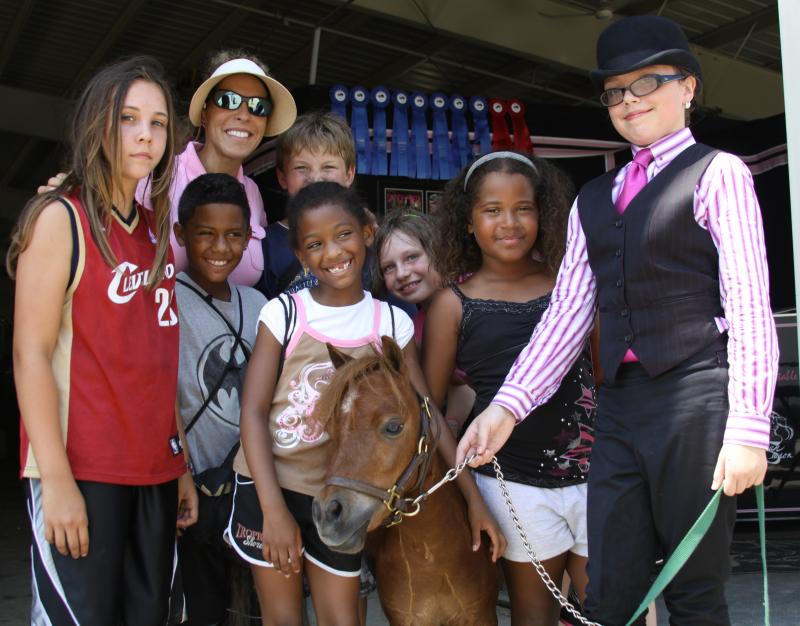 Photo provided by Apollo Farms Ltd.
THANK YOU!
Complete your donation to the Ride for Youth Fund using the form below. For other giving options, please contact the Carbon County Community Foundation at 1-855-545-1311 or info@cccfoundpa.org.