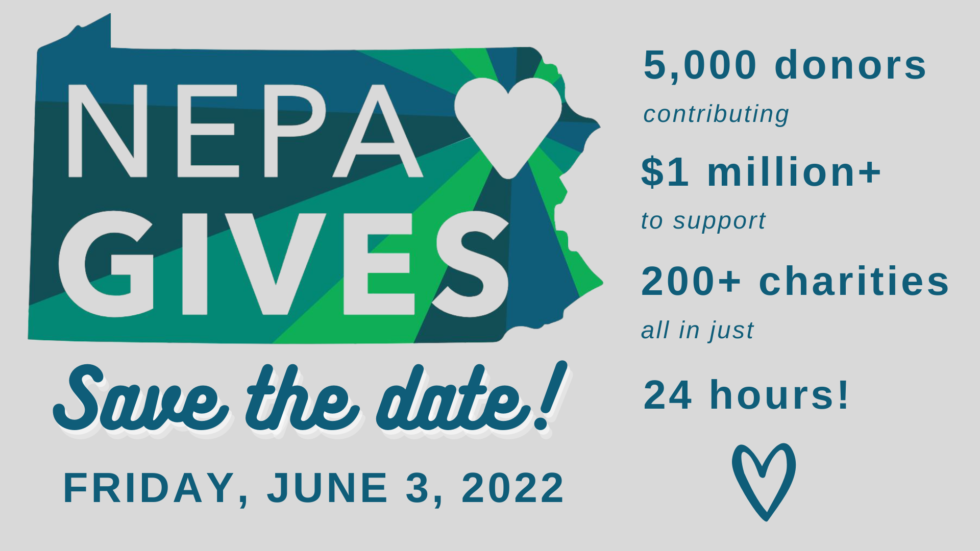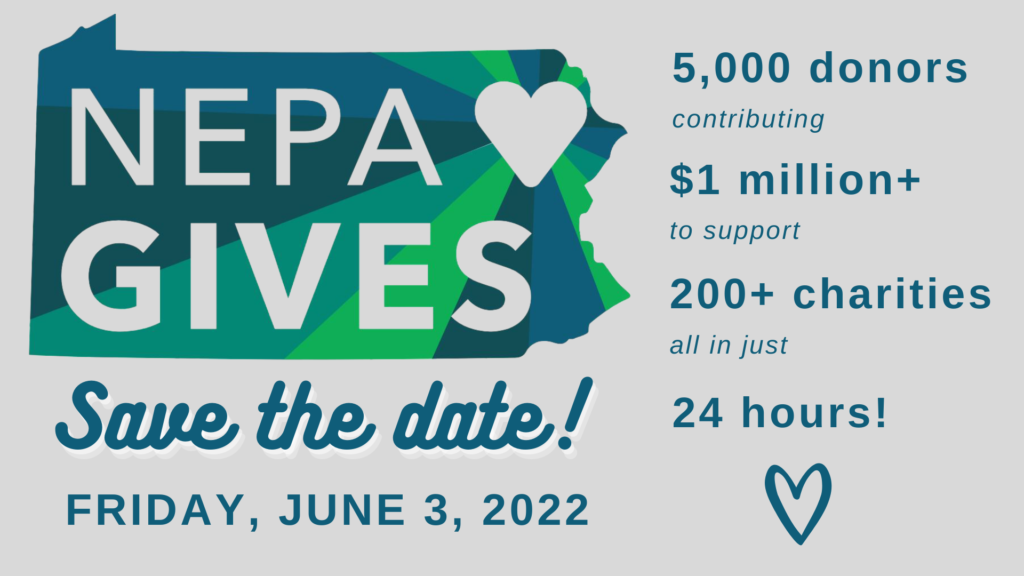 Join us for a special NEPA Gives Kick-off Party for Carbon County Nonprofits!
**Come for information, great food and drinks, giveaways,
and a special registration discount if you sign up to participate in NEPA Gives that night**
Carbon County NEPA Gives Kick-off Party
Thursday, March 10th | 4:00-6:00 PM
Radical Wine Company
511 Mahoning Drive E
Lehighton
The Carbon County Community Foundation and its fellow community sponsors* are pleased to host NEPA Gives 2022 – a one-day giving extravaganza that's all about giving back to your community.
On Friday, June 3, 2022, donors can make secure online donations to their favorite local nonprofit organizations.  Donations to participating nonprofits will be enhanced with bonus funds provided by NEPA Gives sponsors – making donor dollars stretch further!  Nonprofits will also be eligible for additional cash prizes.
Registered 501c3 nonprofit organizations serving residents in Northeastern Pennsylvania will be eligible to participate in NEPA Gives.
*2022 NEPA Gives Community Sponsors:
Carbon County Community Foundation
The Scranton Area Community Foundation
The Luzerne Foundation
Greater Pike Community Foundation
Wayne County Community Foundation
Northeastern Pennsylvania Nonprofit & Community Assistance Center (NCAC)