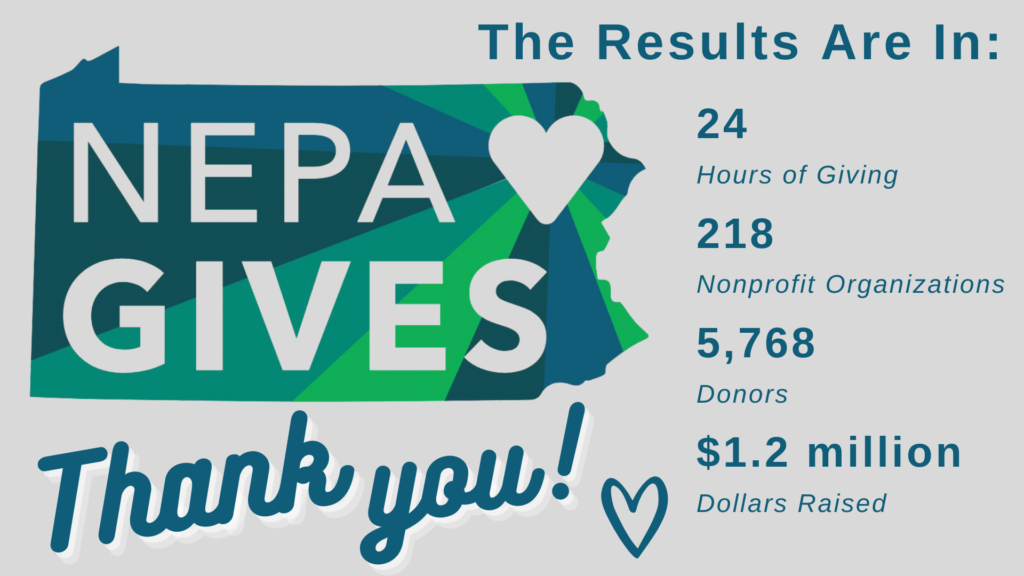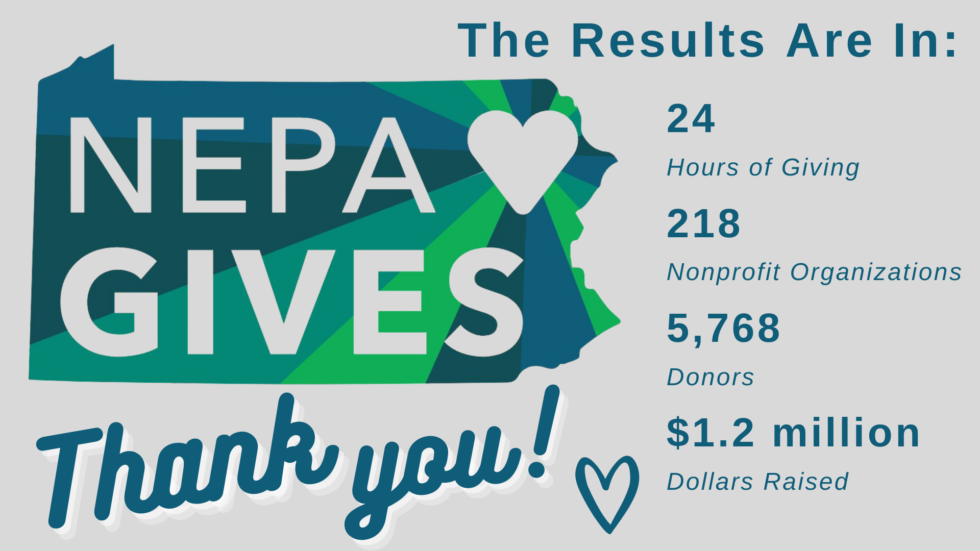 On June 4th, the community in Northeast Pennsylvania came together to support more than 200 nonprofit organizations during NEPA Gives – a 24-hour online giving extravaganza!  In just one day, 5,768 donors contributed $1,247,221!!  Amazing!
Ten Carbon County organizations participated in this event and raised more than $13,000 to support the work they do in the community.  Those organizations included:
Carbon County Community Foundation
Dimmick Memorial Library
Family Promise of Carbon County
Friends of Lansford Recreation
Kidder Hike & Bike Trail Fund
Lehigh River Watershed Fund
Lehighton Area Memorial Library
Penny Allison Early Childhood Fund
Raising the House
The Sword Tag Society
Thank you to everyone who contributed and helped us to make history in Northeast PA!
About NEPA Gives
 NEPA Gives is a one-day online giving extravaganza that's all about giving back to the community.  The annual event takes place on the first Friday in June and raises awareness about the critical work nonprofits carry out across the region and aims to help charitable organizations raise much-needed funds, especially during these challenging times.  NEPA Gives 2021 was hosted by the Carbon County Community Foundation, in partnership with the Luzerne Foundation, Greater Pike Community Foundation, Wayne County Community Foundation, the Community Foundation of the Endless Mountains, the Northeastern Pennsylvania Nonprofit & Community Assistance Center, and other community sponsors.