Have you considered your legacy?
Give to an existing fund or establish your own through your will or estate plan and support the causes that matter most.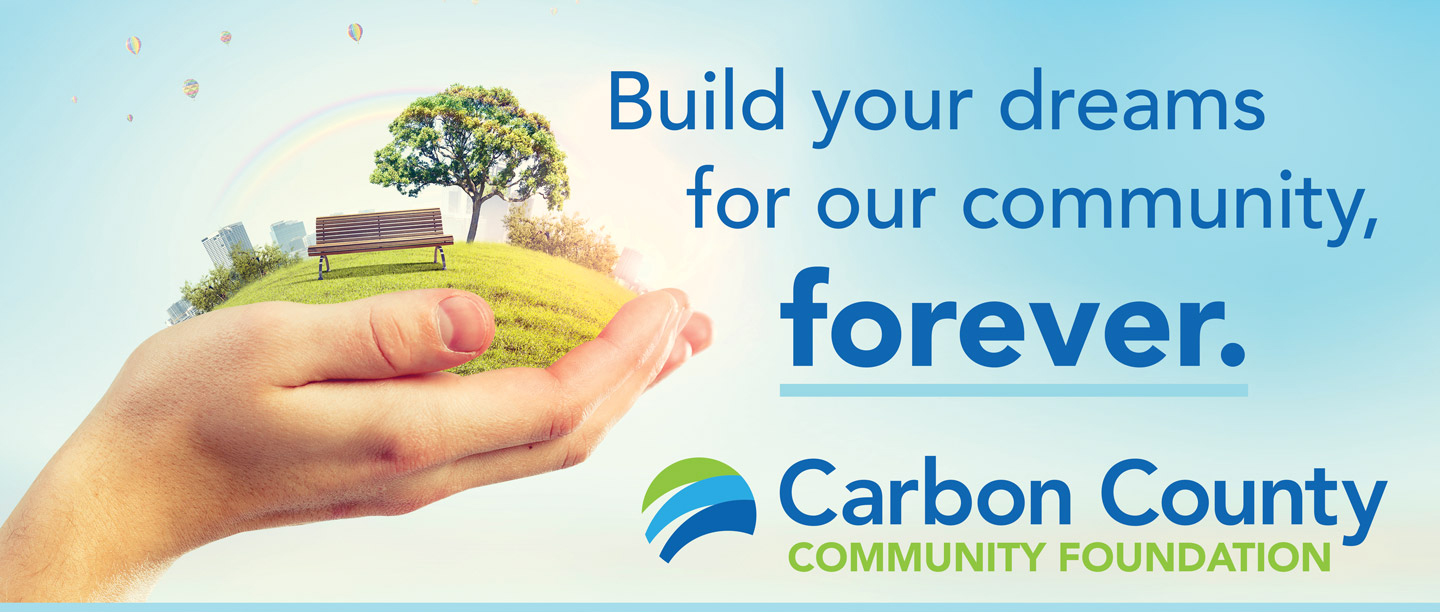 Nobody knows Carbon County like we do.
When you choose to invest in the future of our community, you want to work with someone who knows the territory. The Carbon County Community Foundation is overseen by a diverse volunteer board of local citizens and run by professional staff with expertise in knowing the local greatest needs. But we go beyond simply making grants that advance charitable activities: we also identify current and emerging issues, stimulate resources to address those needs and, because our focus is right here, help our region prepare for the future.
The Carbon County Community Foundation enables people of all income levels to make a difference in our community and leave a lasting legacy. Donors can establish a permanent endowment fund with a minimum of $10,000 or make a gift of any size to an existing fund to benefit Carbon County. Contact us to consider your options further.
What is your dream for our community?
Community foundation funds can support many needs in various areas including:
Social Services
Education and Scholarships
Neighborhood Development
Youth Programs and Issues
Health and Wellness
Environment
Arts, Culture & Historic Preservation
Whatever your cause, you can support it through giving to an existing fund or creating your own.