COVID-19 Community Response Fund
Rising to the Challenge
Carbon County Community Foundation is working with area partners to stay in touch with rapidly evolving community needs and get additional resources to organizations on the front line so they can continue to serve the most vulnerable and needy in our region. CCCF focuses on improving quality of life for residents of the Carbon region, and as such, any funds committed or raised by CCCF will be put to use in the Carbon County area. All partners are committed to distributing 100% of funds to directly support community organizations.
The COVID-19 Community Response Fund submission form is now OPEN.
The first round of deliberation and grant funding is underway, focusing on providing grants to organizations that are supporting food access, homeless and housing insecure populations and those who are economically vulnerable.
An expanded second round of funding is expected.  To be considered for funding, please share your organization's needs on this form.
In partnership with: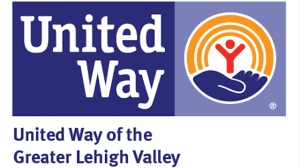 Contact Us
Carbon County Community Foundation
Office location: 160 S. 2nd Street, Suite 3B, Lehighton, PA
Mailing address: PO Box 243, Lehighton, PA 18235
1-855-545-1311
info@cccfoundpa.org
www.cccfoundpa.org