Bowmanstown Area Residents Connected Fund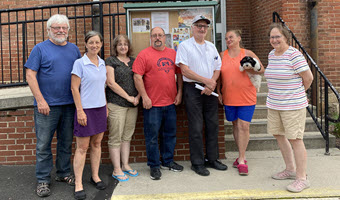 Established to empower the residents of Bowmanstown through increasing community awareness and communication. The B.A.R.C. is composed of volunteers from the community who raise funds, recruit other volunteers, and organize several community events throughout the year to raise money to support improvement projects and programs in Bowmanstown.
The B.A.R.C. strives to improve the life for every resident of Bowmanstown. You may have already enjoyed the benefits by
taking a break on the recently constructed benches at the playground, basketball court, and by the post office, checking out the message board in front of the borough hall, expressing your creativity on the chalkboard wall, or using the bike racks at the post office and borough hall.

participating in the annual dog show, annual community yard sale, Kidsfest, Monday Mile weekly walk, and other events.

giving or getting at the Blessing Boxes which offer foodstuffs and other necessities, or reading a book from one of our little libraries.

Your support is needed more than ever to bridge the gap for our at-risk residents who are recovering from the impacts of COVID-19.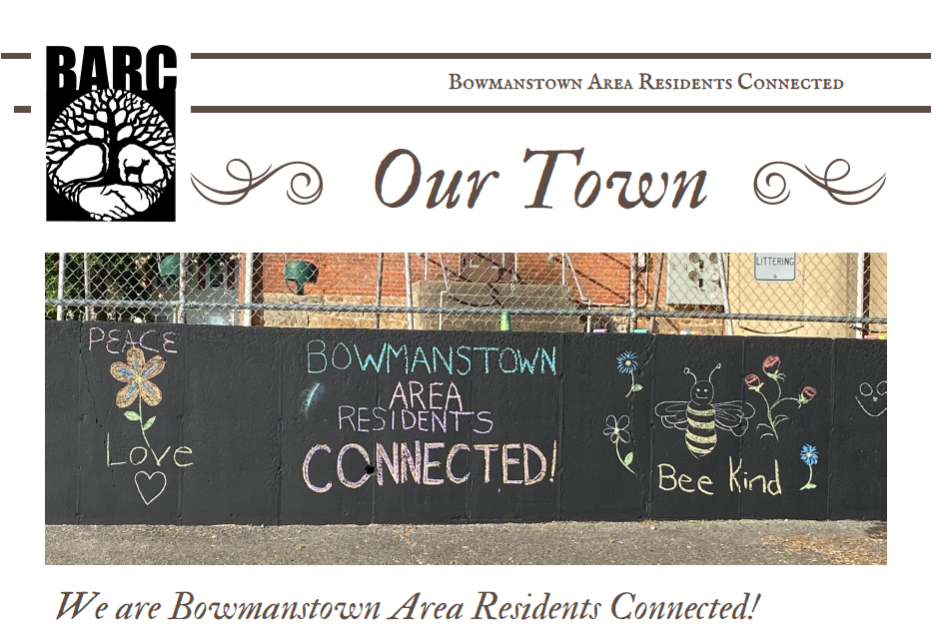 "Our Town!" Newsletter - Volume 1, Issue 1
Check out the first issue of "Our Town!" the official newsletter from Bowmanstown Area Residents Connected.
THANK YOU!
Complete your donation to the Bowmanstown Area Residents Connected Fund using the form below.  For other giving options, please contact the Carbon County Community Foundation at 1-855-545-1311 or info@cccfoundpa.org.
Bowmanstown Area Residents Connected Fund