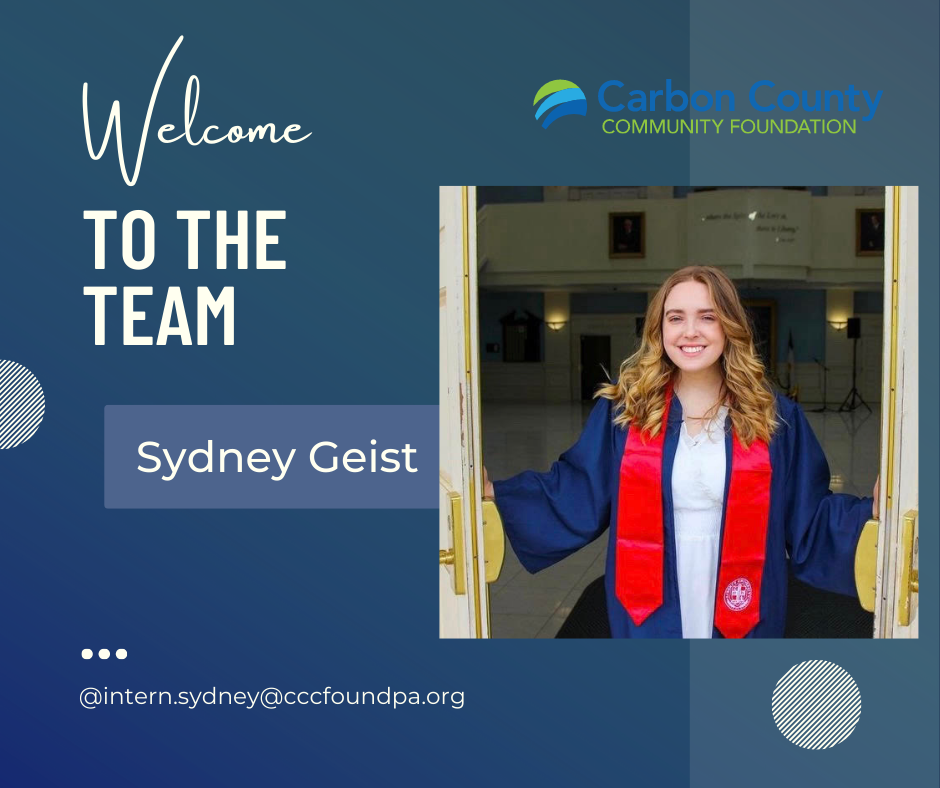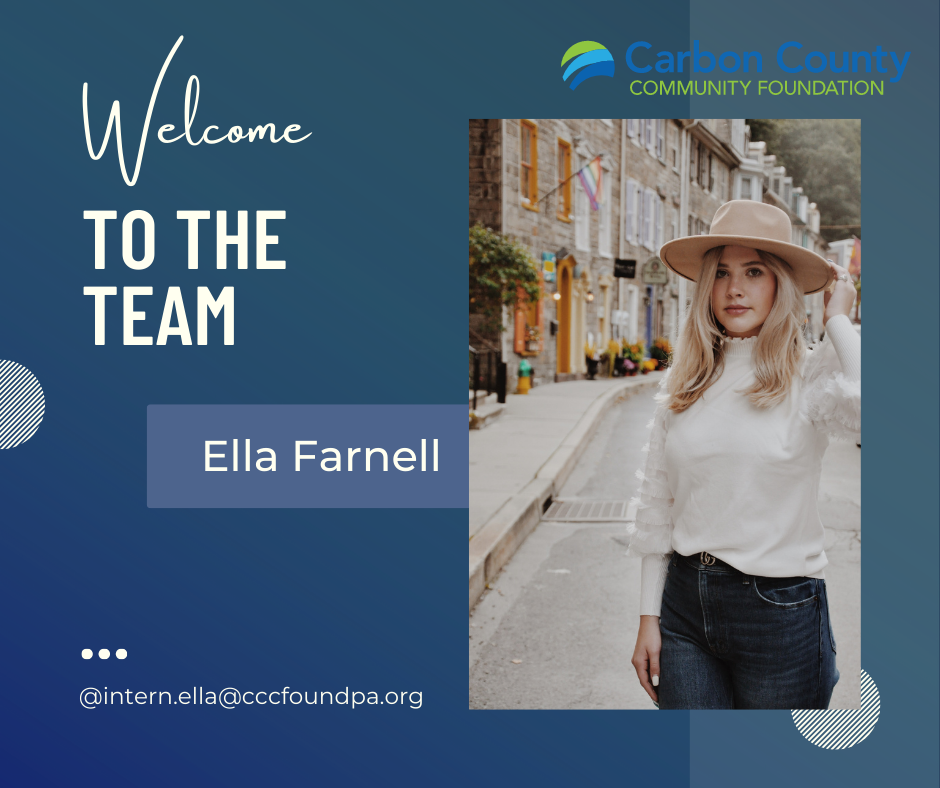 We are thrilled to welcome two interns to the Carbon County Community Foundation team for the summer!
Sydney Geist is a recent alumni of Liberty University, where she received her degree in Business Administration with cognates in Communications & Marketing Sales Management and Professional Selling in addition to graduating from the Honors Program, Cum Laude. Sydney is also involved with her church Bethany Wesleyan where she devotes time to helping out with the church's social media, and also volunteers with CareNet of Carbon County at nonprofit events. In her free time, she loves to create content. She hopes to pursue a career in marketing and communications full time!

Sydney wanted to pursue something that was going to give her more experience in marketing and communications that would ultimately help her learn more about her desired field. Upon graduating from Liberty University, Sydney was looking for that next step to help advance her professional career. Sydney had heard about this internship through a fellow volunteer at CareNet of Carbon County who knew that Sydney was looking for an opportunity to heighten her marketing and social media skills. "I want to be able to help organizations with social media, and I am excited to have that opportunity with the Carbon County Community Foundation," said Sydney.
Ella Farnell just graduated from Jim Thorpe Area High School with a high school diploma as well as an associate's degree through the Lehigh Carbon Community College A.C.E. Program. She will be spending the summer with the CCCF Family before heading off to Penn State University Park in the Fall where she will major in Public Relations. Ella recently just raised over $70,000 for the Lehigh Valley Leukemia & Lymphoma Society 2022 Students of the Year campaign and continues to work with them. 

Ella strives to be involved in extracurricular opportunities and community service efforts within Carbon County. She is always willing to help others and take on roles that build her a reputation for leadership and engagement that radiate throughout her community. Through this internship Ella hopes to gain knowledge, networks, and a great experience. "I am so thrilled to have the opportunity to work with the Carbon County Community Foundation and hopefully find a passion that will carry on through my future," said Ella.
Sydney and Ella are completing their internships at CCCF through Carbon County Workforce Training Office's Summer Youth Employment Program.  They will both be focusing on marketing and communications activities for the Foundation and have already proven themselves as wonderful assets to the team.  We are excited to have them both interning with us this summer!