Carbon County Catholic Worker Fund

Established with an initial gift and support from the Catholic Worker Movement and the Carbon County Catholic Worker community founder, Ericka Williams-Rodriguez. Inspired by Dorothy Day, Peter Maurin, and the Catholic Worker Movement's lives and works, the Fund provides charitable services for those in need, including food pantry services, educational services, spiritual counseling, and hosts cultural events.
The Carbon County Catholic Worker Fund supports the programs and operating costs of the Dorothy Day House of Hospitality and a new Community Center it plans to open at the restored Our Lady of Angels School in Lansford, PA.
Call for volunteers! We need volunteers! Drivers, a grant-writer, a plumber, and a roofing company – if you can help, please contact us at dorothydaycarboncounty@gmail.com, 908-357-8858 or on our Facebook page.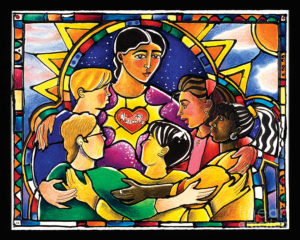 The Carbon County Catholic Worker organization strives to provide the following services to the community:
Food pantry and food delivery service
Laundry service
Community meals and game night (COVID19-friendly)
Financial assistance for individuals experience hardship (utility bills, heating bills, etc)
Assistance finding emergency shelter on a case-by-case basis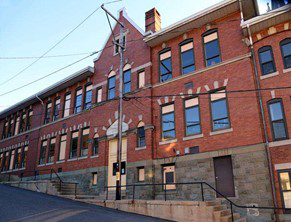 What we will provide in our new building (photo on the right) with your support:
Community center/Meeting space with an art room, science lab, a space for mommy and me, and educational services and workshops*
Food pantry/grocery support for Carbon County community members
Interfaith chapel and meditation room*
A space for homeschooling groups to meet*
Financial advisement to others who may want to open Hospitality Houses in Carbon County*
Other services that may be developed over time within the Carbon County Catholic Worker's mission and a broad community need*
                       * Indicates services not currently provided but in the strategic plan for the organization.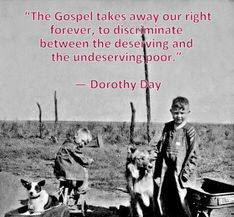 Connect with the
Carbon County Dorothy Day House
on Facebook today to join in on their intentional community
THANK YOU!
Complete your donation to the Carbon County Catholic Worker Fund using the form below.  For other giving options, please contact the Carbon County Community Foundation at 1-855-545-1311 or info@cccfoundpa.org.
Carbon County Catholic Worker Fund